Tech
Acer unveils new Swift Edge 16 and Predator Triton 16 laptops
What happened now? Computex 2023 won't start until next week, but that doesn't stop companies like Acer from announcing their latest products ahead of time. The first is the updated and cheaper Swift Edge 16 laptop, which is the company's champion for thinness and lightness with a magnesium alloy chassis. The second is the new Predator Triton 16 gaming laptop, packed with the latest hardware from Intel and Nvidia in a relatively thin chassis that can pass as a work laptop. Finally, there is a new mesh router for security conscious people.
The new Acer Swift Edge 16 features a 16:10 OLED screen with full DCI-P3 color gamut and 500 nits of peak brightness. This time, Acer used a panel with a slightly lower resolution – 3200 by 2000 pixels versus 3840 by 2400 pixels on the old model.
However, the new screen has a refresh rate of up to 120Hz, which is worth the compromise between resolution and battery life as it will be easier on your eyes. Acer says you'll still be able to squeeze about eight hours of battery life out of the new laptop, meaning it should last through a typical workday when unplugged from AC power.
At the heart of this device is the Rzyen 7 7840U mobile processor, octa-core (16-thread), which AMD says can outperform both the Intel Core i7-1360P and the Apple M2 chipset in multiple workloads. The Ryzen 7840U processor in the Acer Swift Edge 16 is paired with up to 32GB dual-channel LPDDR5 RAM and up to 2TB PCIe NVMe storage. The RDNA3-based integrated GPU should be able to play light games as it is essentially the same as the Ryzen Z1 iGPU found in the Asus ROG Ally handheld console.
It's also worth noting that the Swift Edge 16 qualifies as a Microsoft Secured Core PC thanks to the inclusion of the Pluton security chip. The Ryzen processor that powers the new device is also equipped with an AI engine that can be used by compatible software to enable additional features such as Windows Studio effects to improve the quality of video calls. Speaking of video calls, this laptop comes with a 1440p webcam, which is a rarity.
As for when you can get your hands on the Swift Edge 16, Acer says it plans to ship the first devices in July. Prices start at $1299.99 for the US market and €1199.99 for the EU market. This is a noticeable reduction from the $1,499.99 price tag for the original model.
The second major announcement from Acer is the new Predator Triton 16, which should replace the Triton 300 SE 16. Names aside, the device features an Intel Core i9-13900H processor and an Nvidia RTX 4070 laptop GPU. You can also set it up with up to 32GB of DDR4 RAM and two 2TB M.2 SSDs, which should come in handy for modern AAA games that are notoriously demanding on system memory and storage.
Speaking of gaming, this device doesn't feel like a typical gaming laptop until you notice the RGB keyboard. Acer says this is a deliberate design choice, as the slim and minimalistic silver body will help the Predator Triton 16 fit into work environments where distractions need to be kept to a minimum.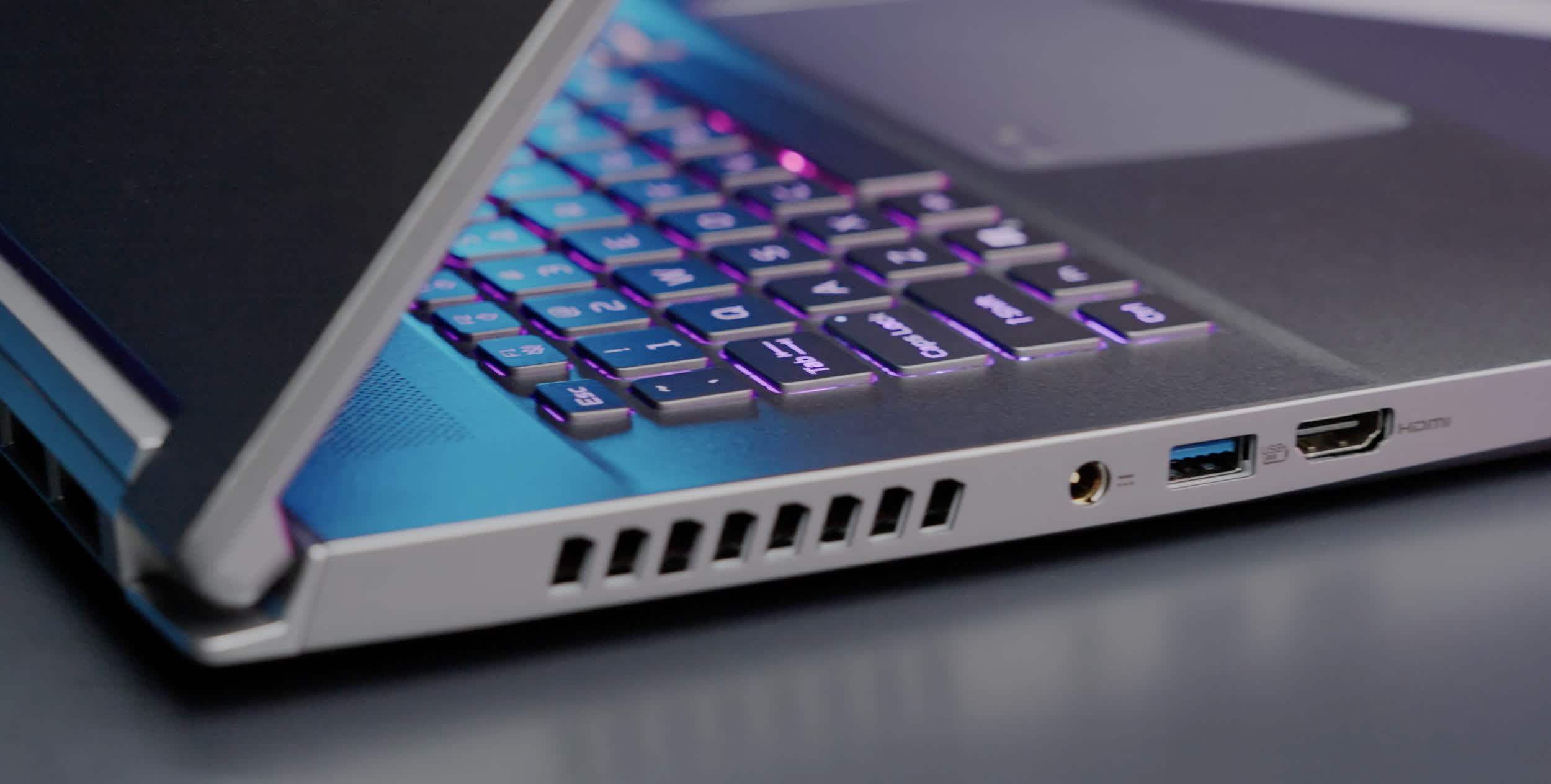 However, this laptop has everything a gamer needs in a portable battlestation: a 16-inch 2560 x 1600 IPS display with 500 nits peak brightness and a maximum refresh rate of 240Hz, G-Sync technology and powerful internals. . controlled by a dual-fan cooling system using Acer's AeroBlade fans. The company even uses liquid metal on the CPU to improve thermal performance, which is nice.
Those of you who are interested in purchasing the Predator Triton 16 will be able to do so starting in September. Prices start at $1799 for the North American market and €2299 for the EU market. Acer will also extend one month Xbox Game Pass Ultimate sweeten the deal.
Along with the announcements of the two laptops comes a new tri-band Wi-Fi mesh router called the Acer Connect Vero W6M. This is supposedly the company's first eco-friendly Wi-Fi 6E router to use recycled plastic and is optimized for low power consumption. It is also the first device to comply with the new EU cybersecurity standards, which should help curb the wild west of IoT devices.
Source link