After the merger of Warner Bros. and Discovery, we've seen numerous upheavals, including massive layoffs, changes to HBO Max, and more. Undoubtedly, the biggest announcement so far has been the cancellation of Batgirl.
Starring Leslie Grace as Barbara Gordon and starring Michael Keaton in a guest role, this DC solo female film was in post-production and in preparation for release on HBO Max at a cost of $90 million to make.
After test screenings, DC announced that the film would be shelved entirely, much to the shock of many, including directors Adil El Arbi and Bilal Fallah, who were at the wedding at the time of the announcement and were unaware of the incoming news ahead of time.
CEO of Warner Bros. Discovery David Zaslav supported this choice, stating, "The goal is to develop the DC brand, develop the DC characters. But beyond that, our job is to protect the DC brand, and that's what we're going to do."
Based on this, he revealed that there is currently a new 10-year plan in place for the universe, not unlike what we've seen with Marvel. "We've done a reboot… We've restructured the business we're going to focus on, where the team will be with a 10-year plan focused on DC only. We believe we can build a much more sustainable business."
And of course, that sounds good and good… until you remember that DC has tried to do this before and has gone astray pretty quickly.
The DCEU films began with Man of Steel, which then went on to tie in with Batman v Superman, Justice League, Wonder Woman, and Suicide Squad. However, after mixed reception—both critical and financial—DC turned its films and TV shows into a looser project with a more diverse style.
This opened the door for Matt Reeve's Batman and Todd Phillip's Joker. Both have been blocked for sequels, with the former even having a spin-off series starring Penguin Colin Farrell. Batman and the Joker do not exist in the same universe as each other or with Ben Affleck's DCEU Batman, but rather as separate stories.
In addition, there are Arrowverse shows such as The Flash, Supergirl, and Arrow that air on The CW. This standalone universe is now fading away, but The Flash has one more season to wrap up.
While the multiverse approach was confusing, DC has managed to pick up some decent wins over the past few years. James Gunn's Suicide Squad was a refreshing sequel to the dreadful first film, and it also captured Harley Quinn's hilariously unhinged personality without the smirking male gaze. The spin-off TV show The Peacemaker also made headlines, especially thanks to what iconic opening credits number.
Now, however, this new direction is raising the question into the air. How will the DC Universe work in the future? In the next few years, we'll see movies featuring characters like Black Adam, Shazam, The Flash, and Aquaman, but will their stories serve as a reboot of an entirely new universe (perhaps thanks to the multiverse shenanigans already teased in The Flash trailers)? or will they still connect to the old one?
We also have The Batman 2 and Joker: Folie à Deux to think about – will they exist in their own universes like before? Or will DC try to weave them with new films in the future, given that the first films were box office successes? Much remains unclear in the narrative, but it is clear that DC lacks the patience to create a cohesive and strong universe in the future.
DC has always been worried about making that Avengers-style movie that would make a profit. They tried it once with Justice League in 2017, but the movie didn't work, in part because viewers just didn't have the attachment to the characters, as they did with the Avengers heroes, who had several movies to establish their motives, powers. and background.
Also, the MCU didn't start with its biggest comic book characters. Iron Man was far from the glory of Spider-Man and the X-Men, but Robert Downey Jr.'s Tony Stark has become the face of Marvel and one of the most important characters in the Infinity Saga. DC doesn't seem to want to make the same bets on their B-list characters.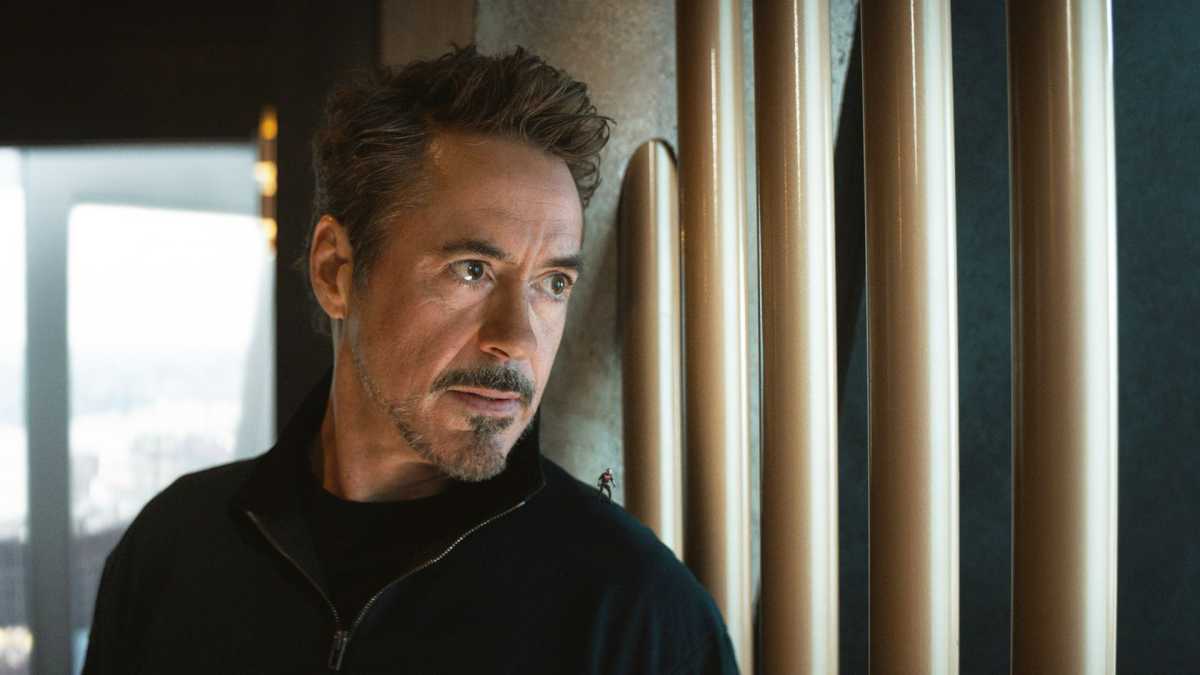 Disney
Adding insult to injury, many industry media suspect that Batgirl's cancellation was not for creative reasons, but rather for money (surprise, surprise). Allegedly, the film will do more good as a tax write-off than as a full release.
It also reinforces the fact that Warner continues to move forward with The Flash despite multiple arrests and allegations against lead actor Ezra Miller, who was most recently charged with burglary and courting a minor. The solution is rather confusing.
Batgirl could have been an easy win for DC and a step in the right direction for Warner's perceived ambition to tell varied and inclusive stories. The last-minute cancellation – catching directors and actors by surprise – doesn't show that DC cares about protecting the brand. This demonstrates that they will not put in the effort for any story that is not "guaranteed" to be a huge profit.
However, they lack the understanding of how to make a real superhero blockbuster, and they again fall back into an endless cycle of convoluted software reboots.
What am I watching this week
Although Arcane is a video game adaptation, you don't need to know anything about League of Legends to enjoy it. Great visuals, a high level of action, loads of drama, and amazing voice acting (led by Hailee Steinfeld) make this one of the best animated shows of the year.
Arcane is about two sisters from the poor underground city of Zauna. When they and their friends steal something important from the wealthy city of Piltover, they create a series of events that will change their lives for years to come.