Mobile News
The new collection of Spigen cases for iPhone 14 showcase Apple's high-end design.
The iPhone 14 line is official, and it opens up big improvements to Apple's smartphone collection.
Along with the replacement of the 5.4-inch Mini model with the 6.7-inch Plus model, offering the capabilities of the larger-screen iPhone at a more affordable price point, there has been a big jump in camera technology across the range. The iPhone 14 and 14 Plus offer improved low-light photography, while the 14 Pro and 14 Pro Max boast the first-ever iPhone 48MP sensor with cool camera technology that dramatically improves overall performance.
There's also been an increase in battery life across the range, and while the standard iPhone 14 uses last year's A15 Bionic processor, the Pro models get the modern A16 Bionic.
However, there is one feature that remains unchanged. The iPhone 14 lineup boasts Apple's premium in-display ceramic screen to resist scratches and cracks, but the same can't be said for the glass back. The question is, how can you fully protect your iPhone while still appreciating Apple's attention to detail?
This is where case maker Spigen comes in. The company is a prominent player in the world of smartphone protection, protecting popular smartphones since its inception in 2008 and committed to producing high-quality, premium cases, including the Apple iPhone 14 line.
In fact, Spigen has been hard at work improving their popular collection of clear cases for the release of iPhone 14. Spigen's new clear case collection will not only protect your iPhone from scratches and scuffs, but thanks to its transparent nature, you will be able to fully appreciate Apple's designs and vibrant colorways. offered this year.
Transparent cases traditionally turn yellow over time, especially when left in the sun, but this is not a problem for Spigen. The clear case range features Spigen's brand new Dura Clear TPU technology that will keep your iPhone and case looking like new for much longer than cheap clear alternatives.
Spigen Ultra Hybrid on iPhone 14
Spiegen
The new collection starts with the Spigen Ultra Hybrid. Clear polycarbonate and TPU (thermoplastic polyurethane) material keep the iPhone 14's industrial look front and center, perfect if you want to show off this year's lineup's colorful finish. Advanced Dura Clear technology ensures it stays perfectly clean for superior cleanliness that won't rub off over time while maintaining its high quality look.
Discover the Ultra Hybrid Case for iPhone 14
Spigen Ultra Hybrid Frost on iPhone 14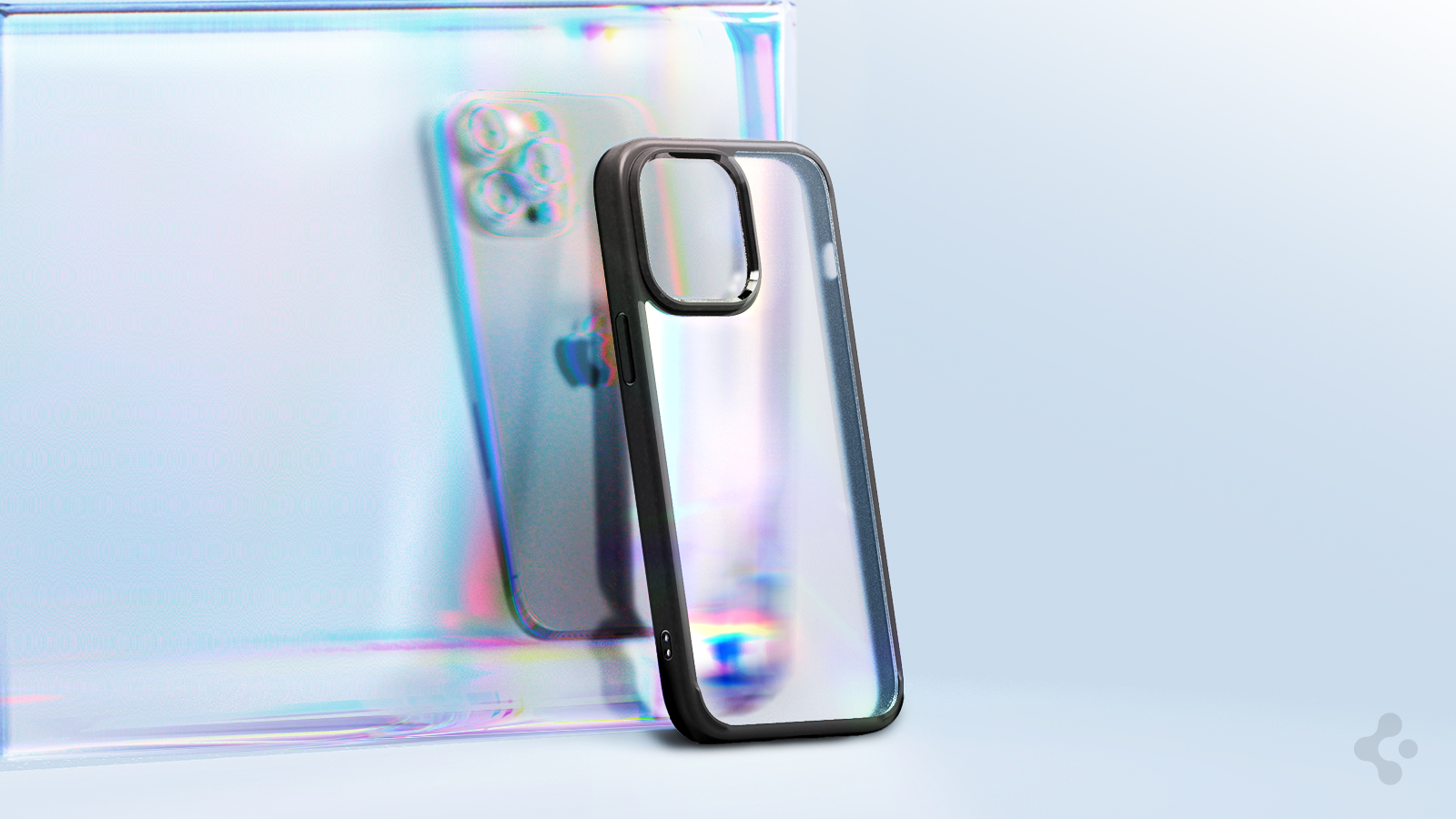 Spigen Ultra Hybrid Frost offers the same level of protection as the standard Ultra Hybrid, but with a translucent matte material that gives your iPhone a premium understated look. The accompanying matte finish not only reduces the appearance of fingerprints, but also makes it much easier to grip the phone with one hand.
Check out the Ultra Hybrid Frost Case for iPhone 14.
Spigen Liquid Crystal Glitter on iPhone 14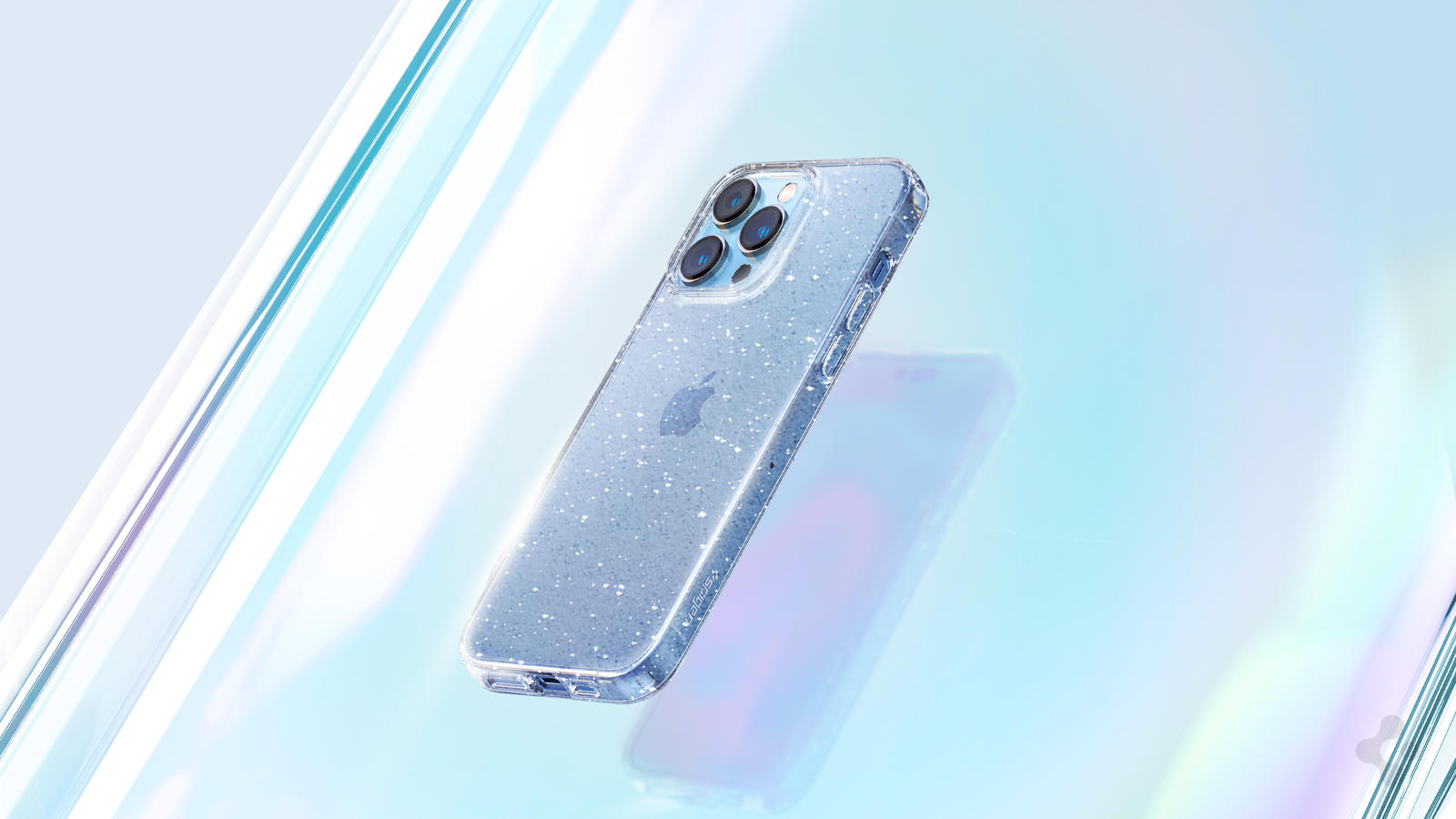 For those who love bling, the Spigen Liquid Crystal Glitter case will do. The high-gloss glitter finish helps your iPhone stand out from the crowd with a dazzling look that perfectly complements the vibrant colors of this year's iPhone lineup. However, it's not just about looks; it's just as durable as the rest of Spigen's Clear Case collection and uses the same Dura Clear TPU technology to keep it looking fresh.
Take a look at the Liquid Crystal Glitter Case for iPhone 14.
Spigen Crystal Pack for iPhone 14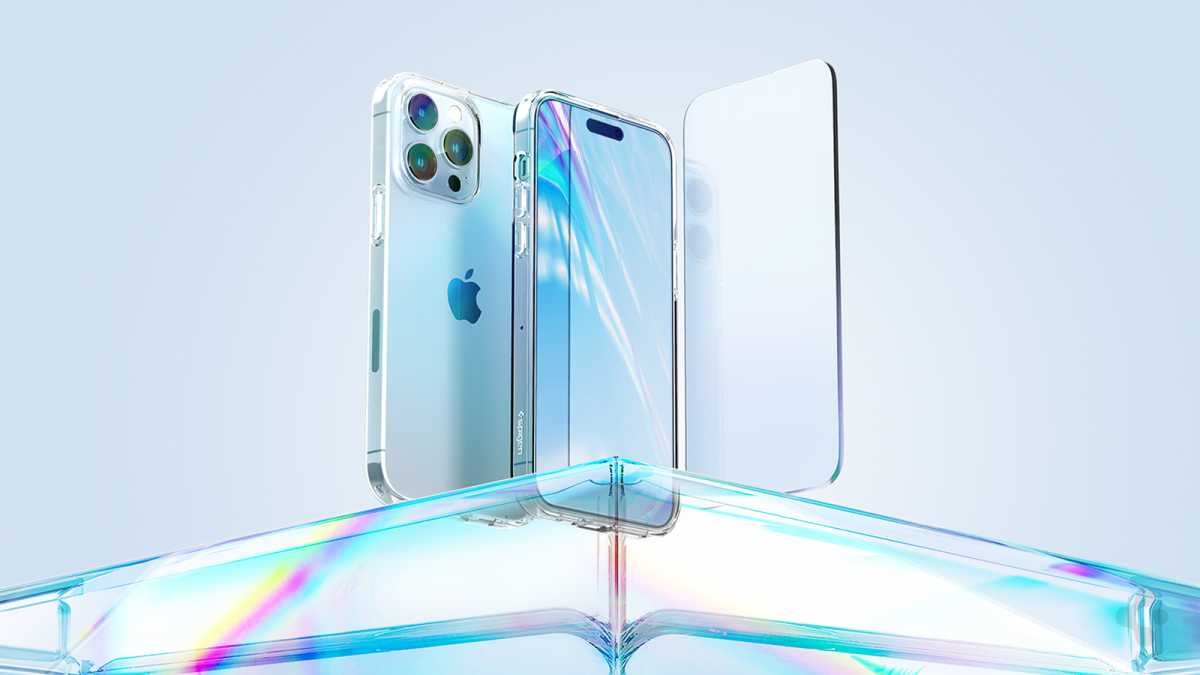 Spiegen
If you need full front and back protection, Spigen offers the Crystal Pack. The kit combines a liquid crystal case with Dura Clear TPU material and one of Spigen's premium GLAS.tR screen protectors. A high-quality screen protector can protect against scuffs while maintaining the original quality of Apple Super Retina XDR displays, and even Nano Hydrophobic technology is offered for an extra layer of protection.
Learn more about the Spigen Crystal Pack for iPhone 14
If you're looking to protect your iPhone from scratches and bumps while still appreciating Apple's high-quality design, Spigen's updated clear case collection is the perfect affordable option.
Source link