Mobile News
Moto G73 and G53 add 5G, but lose displays and cameras
Motorola has unveiled a new line of budget smartphones for 2023, and the big news has been the addition of 5G support to some of its cheaper models. The Moto G73 and G53 use the Dimensity 930 and Snapdragon 480+ chips, respectively, both of which have enhanced network technology built in.
With a starting price of £189.99 / €249.99, the Moto G53 is one of the cheapest 5G phones you can buy. Priced at £269.99 / €299.99, the G73 isn't far behind – it adds a Full HD panel (instead of 720p) and a more powerful chipset.
However, if you dig a little deeper, you'll find some features that have actually been downgraded from last year's G72 and G52 models. The displays on the G73 and G53 are still 6.5 inches (and now 120Hz is an upgrade for the G53), but they're both LCDs, not OLEDs. Some people may prefer LCD panels, but OLED is generally considered to be a better fit for phones due to its increased contrast and color range.
The inconsistencies don't stop there, with rear camera settings that aren't clear improvements over last year. The G73 reduces the resolution of the main lens from 108MP to 50MP, keeping the 8MP ultra-wide but losing the 2MP macro. On the G53, the ultrawide is gone without any other changes.
Motorola
Then there are the charging speeds. The G73's 30W is only slightly less than the G72's 33W, but the G53 has dropped from 30W to just 10W (although Latin American buyers will get a slightly more satisfying 18W).
Both phones have the same 5,000mAh batteries as before, plus Android 13 out of the box. Motorola has committed to two years of Android updates for phones – less than many flagships, but sadly still typical for this price.
The addition of 5G support to budget phones means there has always been room for compromise in other areas. But the downgrade of the G53 and G73 could make people think twice before buying them when they go on sale in early March.
Moto G23, G13 and E13
If you can do without 5G, some of Motorola's new 4G phones are even more affordable.
The Moto G23 (from £199.99 / €199) features the new MediaTek Helio G85 chip, as well as a 6.5-inch 90Hz display with 30W charging. Upgrading to the Moto G13 (from £149.99 / €159) reduces the selfie camera from 16MP to 8MP and offers slower 20W charging.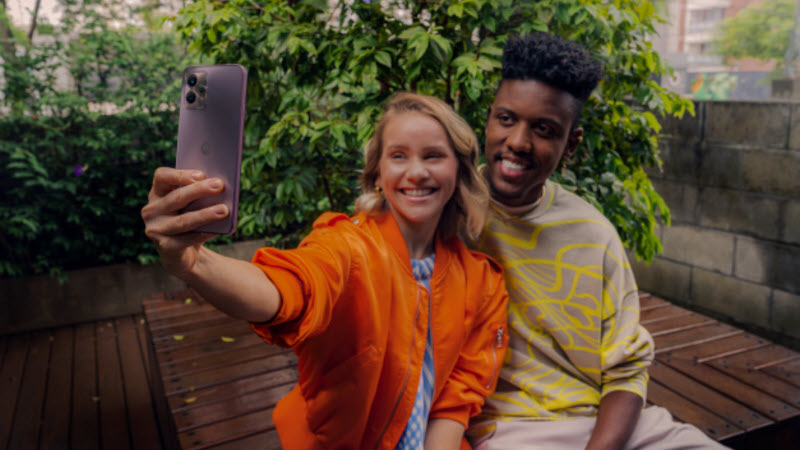 Motorola
Then there's the Moto E13 (starting at £99.99), which uses the entry-level Unisoc T605 chip, as well as just a single 13MP rear camera and a simplified version of Android 13 for Go.
All three will also be available from early March.
Related Articles
Source link