Mobile News
Best Hulu VPN 2023: Watch Hulu from Anywhere
Hulu is one of the leading streaming platforms in the US, but due to licensing restrictions, it is not available anywhere else. This is a major limitation for those who live elsewhere but want to watch exclusive Hulu shows, and also irritates Americans who travel or live abroad and don't want to lose access to their Hulu subscription.
We have a whole guide on how to watch Hulu outside the US, but the most important element – especially if you already have a Hulu account – is using a VPN, which will allow you to access the Hulu website or app through a server. in the US, which will make Hulu itself think you're there.
What to look for in a VPN for Hulu
If you don't know exactly what a VPN is or want to learn more about how it works, check out our guide to using a VPN or read our recommendations for great VPNs to use with Hulu. It's worth noting that these are all paid VPNs – there are some good free VPNs out there, but even the best free options tend to be less reliable, slower, and less secure when it comes to your private browsing data.
You'll need a reliable VPN with lots of servers – in this case, especially lots of servers located in the US, so don't worry about how many other countries are covered. The more servers a given VPN company has, the more likely they are to keep adding new servers and IPs to keep up with Hulu's attempts to block them, meaning you have a better chance of successfully connecting.
Speed ​​is obviously important to Hulu as well, as you'll need a fast connection to watch your favorite shows in HD without any stuttering or buffering, and everything is almost always a bit slower over a VPN. Data security and privacy are probably lower priorities if you're only focused on Hulu, but if you're planning on using a VPN for anything more private, you should definitely consider them.
Best VPNs for Hulu
We have tested all of the VPNs below to see if they can successfully unblock an active Hulu account and can confirm that they all work. Here are our top recommendations based on price, performance, server range, and more.
NordVPN
View price:

From $4.19 per month
Currently our top recommendation for VPNs in general. Nord is also the best choice for Hulu due to its high server count, stable speed, and broad device support.
There are over 5,000 servers in the world, with many available in the US, giving you a good chance of finding one that works well with Hulu.
It helps that the Nord app will work on most of the devices you might want to use to stream Hulu, and you can set it up directly on your router if you want it to be watched from a gaming console or smart TV that might not support Nord directly. .
Since the company is based in Panama, NordVPN is also great in terms of privacy, even if it's not the biggest issue for streaming. It also offers impressive speed, good customer support, and a very user-friendly interface, which is probably more important from Hulu's point of view.
All you need is a NordVPN account, available for less than $3/month if you opt for the multi-year plan. It's not the cheapest service available, but it does offer some of the most reliable servers for unblocking streaming services.
Read our full NordVPN review
Surfshark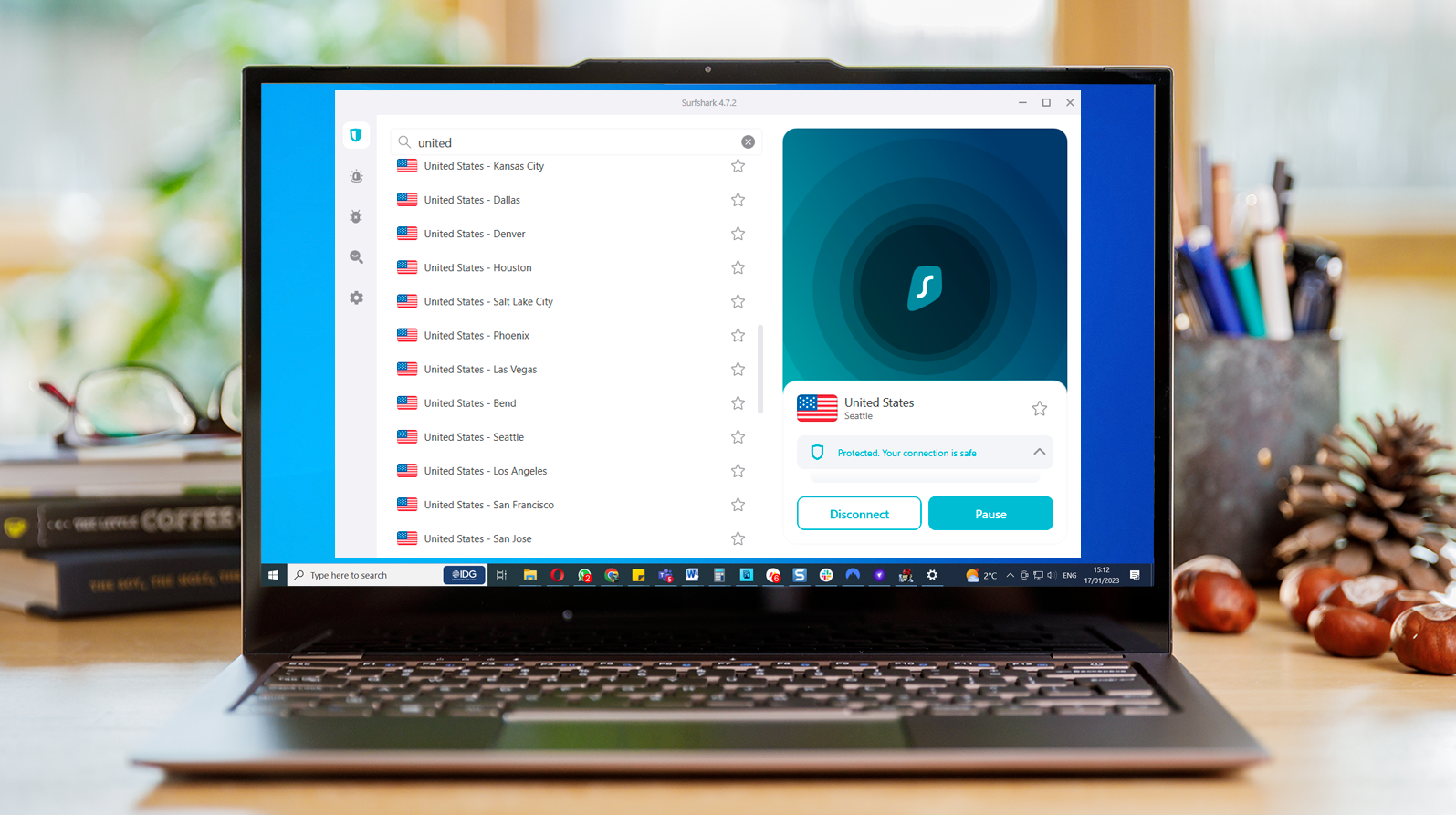 View price:

From $2.49 per month
Surfshark is a great choice for unblocking streaming services. It doesn't do what many competitors do and don't list the services it unblocks, but it does have thousands of "streaming-optimized" servers in 65 countries.
More importantly, in our tests, we found that it reliably unblocks videos from various streaming services, including Hulu. There are 25 different US cities to choose from, which means that if one of them doesn't suit you, you have plenty of other options.
The reason we've ranked Surfshark above some others is because it's a very valuable package: it doesn't impose any limits on the number of devices you can use, supports WireGuard for very high speeds, and has a good selection of apps including Amazon Fire. TV.
That is why it is one of the best options for most people. Plus, the two-year subscription is a great value.
Read our full Surfshark review
ExpressVPN
View price:

From $6.67 per month
ExpressVPN is also a great choice for Hulu due to its easy setup and fast servers, though you pay a small premium as it costs more than several competing VPNs.
The list of servers is quite large, although not the largest, but in the USA there are enough of them for this purpose. More importantly, there's a built-in speed test tool that recommends you the fastest server based on your location, which can help you find a fast enough server for high-definition streaming.
You can install it on a range of devices, including a browser extension, or even directly on your router to cover all your internet access in one go – perfect for watching Hulu from a console or smart TV that doesn't support the Hulu app itself. .
As we warned, the big downside is the price. It's not a fortune, but it's definitely a little cooler than some of the competition, so you'll have to decide if it's worth it given the simplicity and speed it offers. You can save at least a little if you sign up for our special discounted rate offer. $6.67 / £5.64 per month if you commit to 15 months, although six or one month options are also available.
Sign up for ExpressVPN
Read our full ExpressVPN review
Pure VPN
View price:

From $1.99 per month
PureVPN is one of the fastest VPNs out there, making it the perfect choice for Hulu or any other streaming experience – you're unlikely to experience connection speed issues or video stuttering.
There are over 6500 servers, which is definitely too many for Hulu, but you should at least be sure to find a working US server. Also, such a wide variety of servers is great if you choose to use a VPN to access other streaming services or any other form of anonymous browsing.
Add to that an easy-to-use interface, and Pure is a great choice for Hulu or any other VPN use case. Best of all, if you're willing to make a three-year commitment, this might be one of the cheapest VPNs out there, costing less than a couple of dollars a month..
Sign up for PureVPN
Read our full PureVPN review
Atlas VPN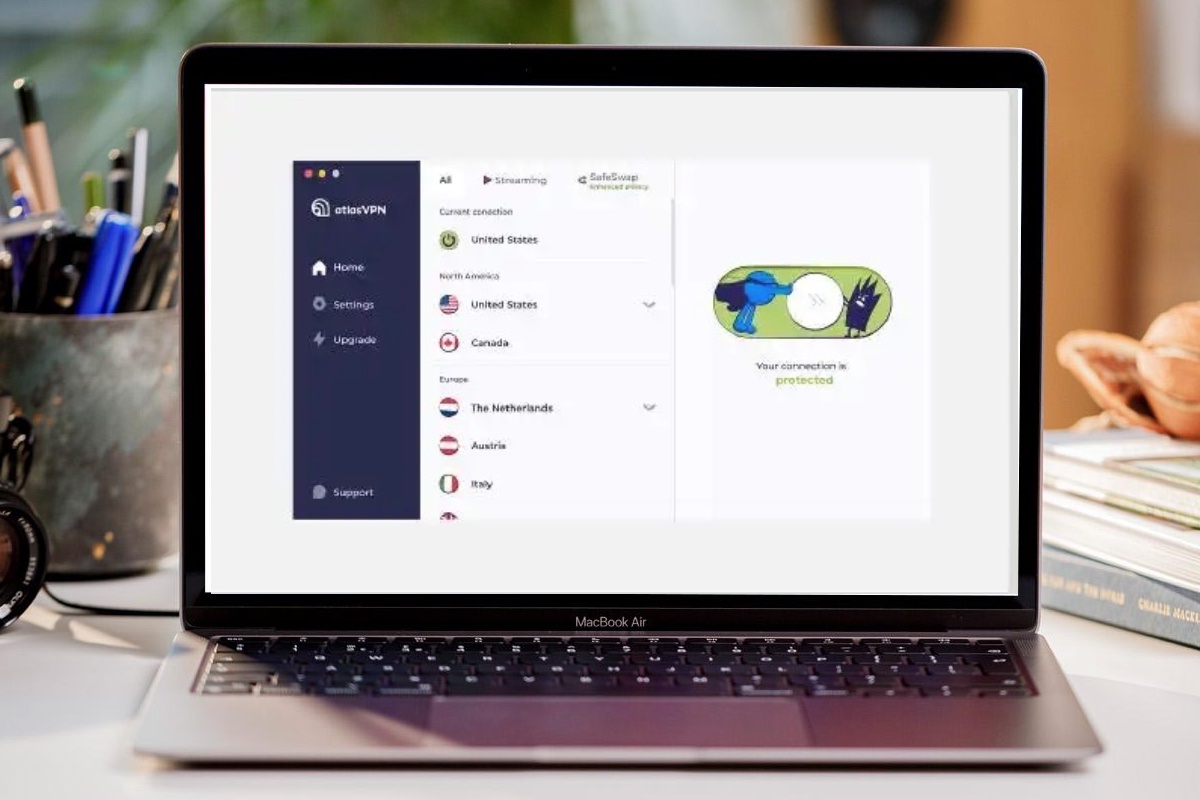 View price:

From Free ($1.39 per month for Premium)
Atlas VPN is another extremely affordable VPN that can unblock Hulu with minimal buffering issues. There is a free version, but you'll want to pay for the Premium option to successfully stream. For Premium subscribers, the Fire TV Stick and Android TV apps are also available.
It should be remembered that the company is based in the US, which is bad for privacy. Atlas VPN claims that, like most VPNs, it has a no-logs policy. This means that it does not record or store any details about how you use its service, so even if the government or any authorities ask for this data, it will not be there.
But, as with Privado and Surfshark, there is no evidence for this. Some comfort comes from the fact that Atlas VPN is owned by Nord Security, which also owns the well-known NordVPN.
Read our full Atlas VPN review
Source link