Mobile News
5 Little-Known iPhone Features You Should Enable for Better Privacy
Data privacy falls under the category of "boring but important" or, in fact, just "boring" for many people.
But you ignore it at your own risk. Most people don't realize how valuable their personal data is. Not only to criminals who might try to trick you into passing it on fake websites, but also to legitimate websites you visit, social networks you use, and companies that send you marketing emails.
They don't just want to know your name, age, and address: they want to get to know you much better. They will be interested to know what products you are going to buy, what cafe you went to last week, where you plan to go on the weekend, who your friends are, and even details like when you usually check your email.
They want to track your activity on the Internet and advertise products, services, holidays – whatever – in the hope that you will buy what they sell. And you probably don't want that.
You also don't want your contacts to know your location and other information without you knowing they can see it.
The good news is that if you have an iPhone, you can turn on five features that should help stop those annoying targeted ads, prevent companies from knowing if you've opened their emails, and make sure you only share sensitive information with contacts. who you trust. .
1. Tracking
By default, Safari, the built-in web browser on iPhone, tries to prevent websites from being tracked as you navigate from site to site. To check if this is enabled, follow the link:
Settings > Safari > Prevent cross-site tracking
Below that is the "Hide IP Address" option, which should be set to "From Trackers". This again helps prevent websites from being identified.
Dominik Tomaszewski / Foundry
Some apps will track your activity when you use other apps and websites. You can choose whether you want to allow it or not, or require their permission. To do this, follow the link:
Settings > Privacy & security > Tracking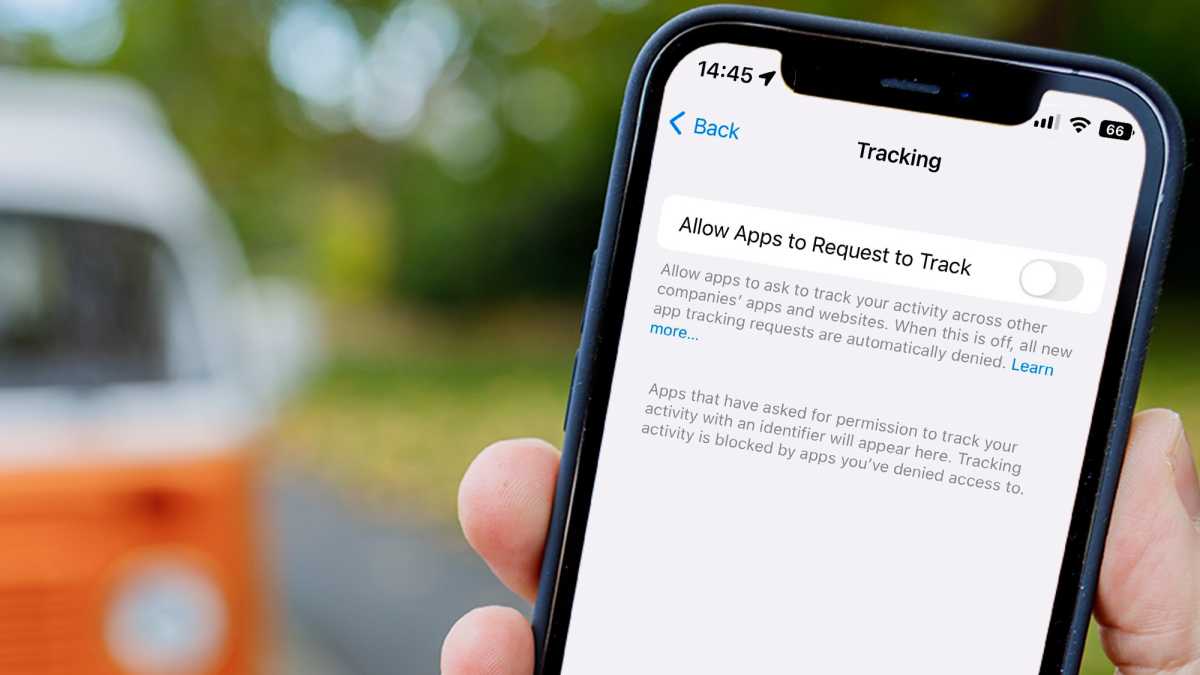 Dominik Tomaszewski / Foundry
Make sure it's turned off so that all applications do not track you.
2. Location
Some apps need to know your location in order to work properly. Others don't, but will still ask for your location. When the app asks for the first time, you'll see a popup where you can choose to: Never, When using the app, Always, Ask next time, or When I share. You can see all or just some of them.
But if you later decide to change the initially selected setting, you can do so in the settings. Checking works well to make sure you're not sharing location data with any app you don't want to. You will find the settings for each application at:
Settings > Privacy & Security > Location Services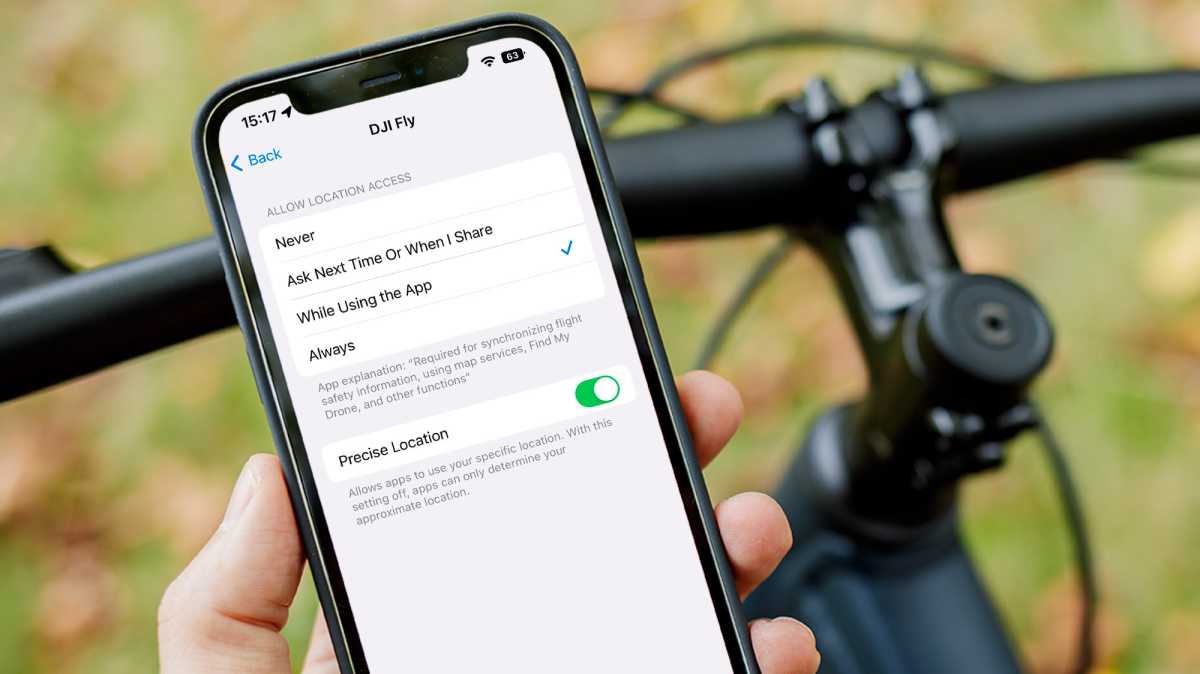 Dominik Tomaszewski / Foundry
To see if you're sharing your location with contacts, open the Find My app, tap Me, and toggle the Share my location toggle.
3. Email protection
You might think that email can't be used to track you, but you're wrong. Senders can find out if you have opened an email or not and if you click on any links in it. They can then use this information to advertise products.
The iPhone's built-in mail app can hide your IP address, which can help prevent the sender from tracking your online activities. It also prevents them from seeing your location and whether you have opened an email.
To make sure you are benefiting from this, please follow the link:
Settings > Mail > Privacy Protection
4. Access keys
Access Keys is a relatively new feature added in iOS 16 that offers a way to sign in to websites, apps, and services without having to enter a username and password. This makes it an easier and more secure option as it uses a unique digital key that only works with the site or app it was created for, meaning you can use Face ID or Touch ID to sign in.
It works with iCloud Keychain, and the only catch is that you can only use passwords with apps and websites that support it. Some examples include Microsoft, PayPal, ebay, Google, Kayak, Go Daddy and Best Buy.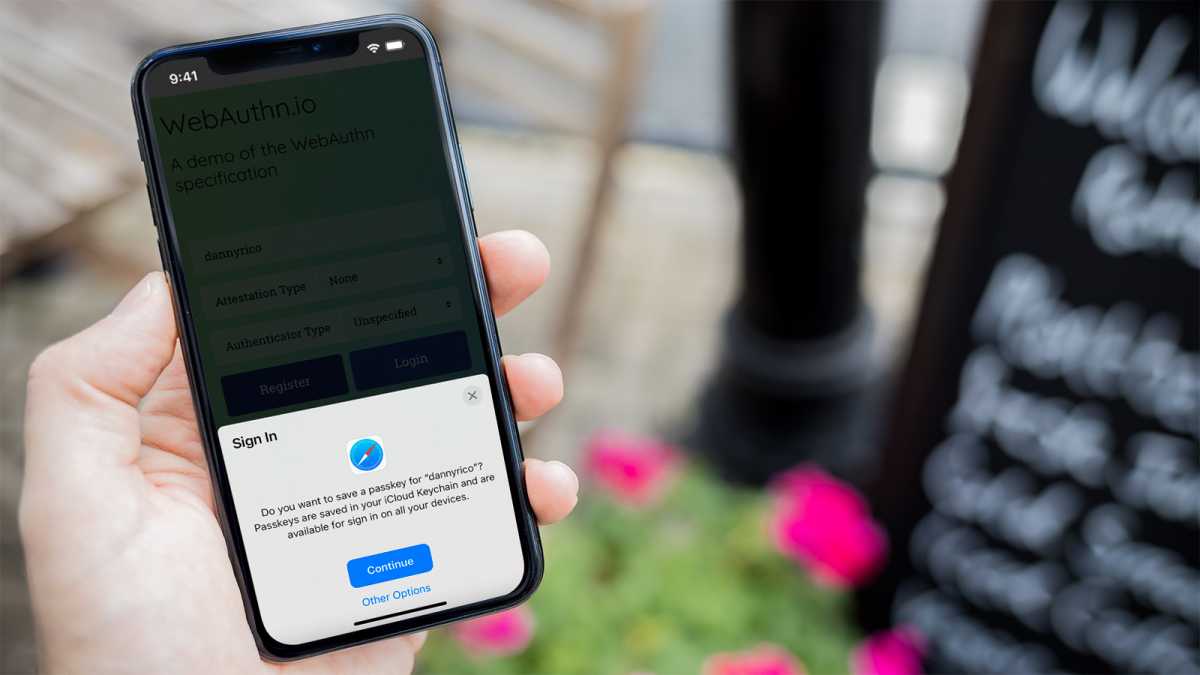 Dominik Tomaszewski / Foundry
You should be offered the option to save the passcode on your iPhone when you create a new account on any site or app that supports them. For existing accounts, sign in with your password and then look in the account management section – usually in security settings – to create a password for that account.
5. Security check
It's not so much a feature you have to turn on, but it's very useful when you need to quickly stop sharing your information with one or more contacts.
It's also useful for periodically reviewing what you're sharing with people.
Contacts will not be notified of any changes you make, so you can do it discreetly and avoid any potential conflict.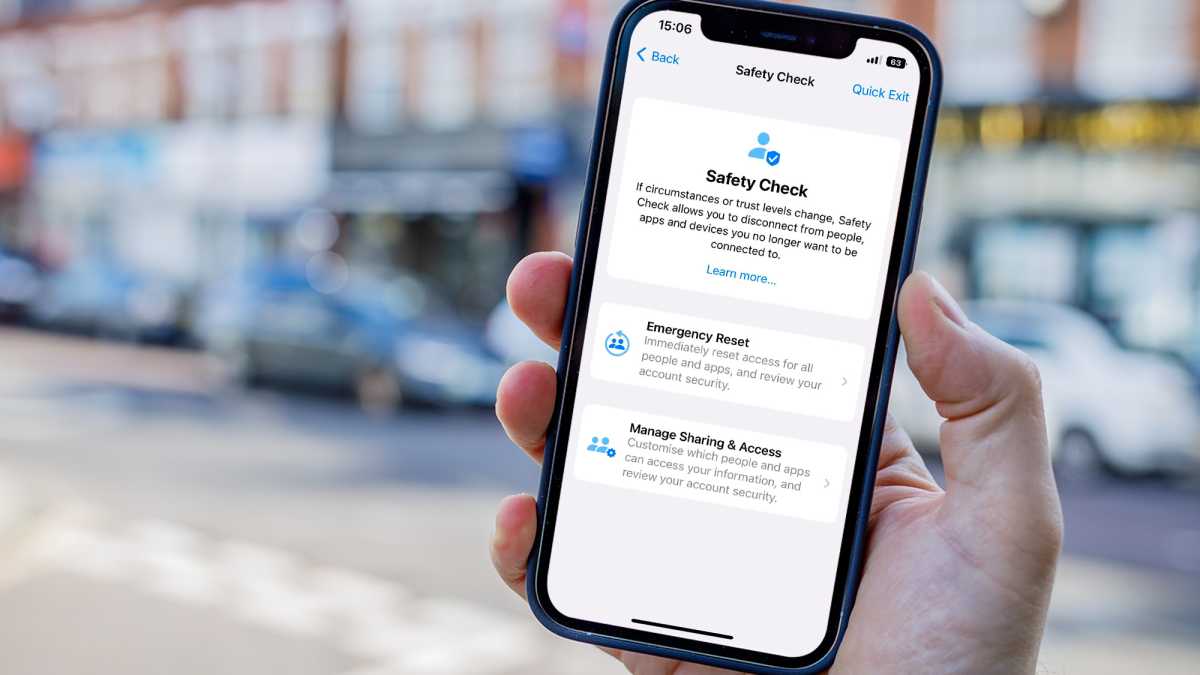 Dominik Tomaszewski / Foundry
You will find this feature under:
Settings > Privacy & security > Security check
If you'd rather be shown how to take full advantage of these settings in person, Apple has added a new 30-minute session that you can sign up for online and visit any Apple Store around the world.
It's called, aptly enough, "Caring for Your Privacy on the iPhone."
Sessions are absolutely free and you can book as an individual or as part of a group.
Use a VPN
Another way to increase privacy on your iPhone is to use a VPN. At the moment, Apple doesn't have its own VPN service, so you'll have to sign up for it and install its app before you can use it.
For more information, see VPN services we recommend.
Source link