Gaming
Zelda: Tears Of The Kingdom appears to have the largest file size of any Nintendo Switch release
The Legend of Zelda: Tears of the Kingdom has been in development for many years and is expected to be a fairly large game. If you were wondering just how big Link's new adventure is, it's been officially confirmed on the Nintendo webpage that it's colossal 18.2 GB in file size.
As online fans have pointed out, this supposedly makes it the biggest in-house game on the Nintendo Switch (and note: we're not counting updates or anything like that here, just the base game in its release state).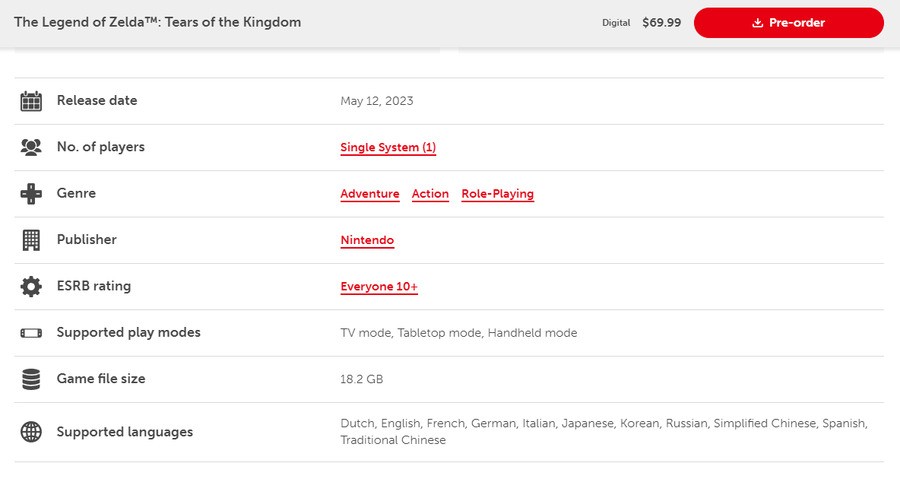 This is about 4 GB more than The Legend of Zelda: Breath of the Wild. 14.4 GB. Breath of the Wild also turned out to be the previous record holder for this title. Another significant first-person offering released most recently on Switch was Xenoblade Chronicles 3, ranked 14 GB.
Tears of the Kingdom will also cost an additional $10, with the game priced at $69.99. Nintendo has publicly stated that it has no plans to turn this into a trend and sets prices "on a case-by-case basis" – file size may have played a role in this decision.