Gaming
Xenoblade Chronicles 3 Collector's Edition will ship "later" (Europe)
We have an update for European Xenoblade fans. According to the official Nintendo UK website, additional content Xenoblade Chronicles 3 The Collector's Edition will not be released by the game's new release date of July 29th.
If you reserved a physical copy of the Collector's Edition in that region, you will receive the game software on launch day and the additional content at a "later date" expected to happen at some point in the fall. 2022. Notably, all items will be shipped free of charge.
"Please note, if you reserve Xenoblade Chronicles 3: Collector's Edition, you will receive Xenoblade Chronicles 3 bundled game software when it launches on July 29th. and outer packaging) will be delivered separately at a later date (estimated delivery date: Fall 2022). All items will be delivered with free shipping."
As mentioned in our pre-order guide. The Collector's Edition/Special Edition (My Nintendo Store exclusive) includes an art set by Masatsugu Saito, a 250+ page full color hardcover art book, and a steel case.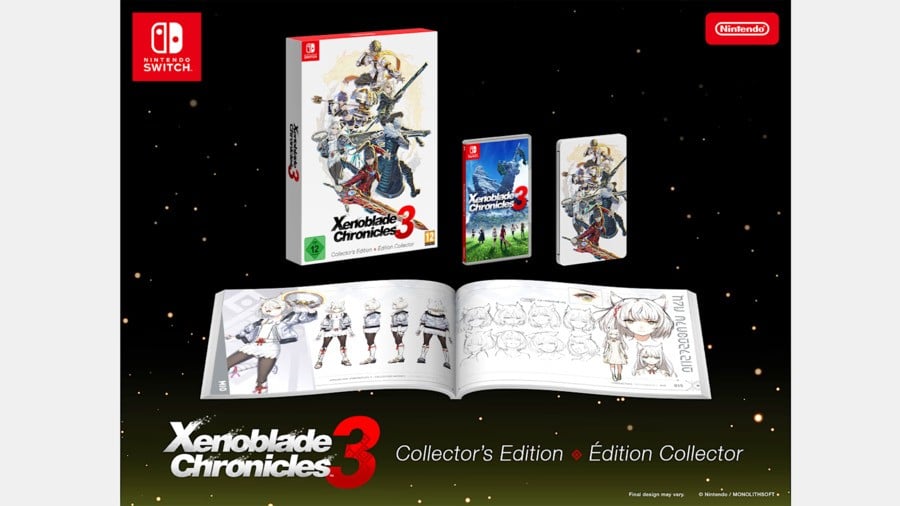 So, that's it – if you get this edition of the game and find yourself somewhere in Europe, you might have to wait a bit to get all these extra goodies. Nintendo has also reportedly confirmed a similar Collector's Edition rollout in Japan, and it looks like there will be a similar deal in North America.
We will keep you posted if we hear any updates. What do you think about it? Leave a comment below.