Gaming
What do you want to see at tomorrow's Nintendo Direct?
It's happening guys, it's finally happening! After keeping us in the dark for months (apart from some rumors that convinced us they were true), Nintendo announced today that it will be hosting a full live reveal tomorrow (September 13) in 7:00 AM PT / 10:00 AM ET / 3:00 PM PT.
Thanks to a word from Giant Bomb journalist and all-around rumor spreader Jeff Grubb, we've come to the conclusion that we'll have a lot of Zelda content with this. It's likely that we'll hear about Switch ports for one or both of The Legend of Zelda: The Wind Waker HD and Twilight Princess, and maybe tomorrow will finally be the day we hear something more about Breath of the Wild 2? Just give us a name, at least Nintendo, please!
It's also been rumored that there could be some information in Direct tomorrow that Metroid Prime is coming to Switch, and the rumors about this particular port have apparently been around since time immemorial.
But what else will we see? Will there be news on Advance Wars 1+2: Re-Boot Camp? May we hear about Xenoblade Chronicles 3 DLC? Will we find out more about the upcoming Mario game, Odyssey 2 or something else? Here even more Zelda news we might have missed?
Some of our amazing contributors here at Nintendo Life have shared their predictions for what might be coming to the Direct below. But don't just take our word for it, we want to hear from you too! Fill out the survey at the bottom of this article, then tell us what you care about in the comments!
Let the predictions begin!
Jim Norman, staff writer
Oh, how I wish I could rebut my predictions and say that I truly believe this Direct will see something big and unexpected come out of the Switch. The thing is, I'd be lying if I said I wasn't thrilled with the most likely scenarios.
In addition to the Wind Waker and Twilight Princess ports, I Indeed hoping for news on Breath of the Wild 2. With Splatoon 3 over and Pokémon Scarlet and Violet on the horizon, Nintendo needs to give us more info on their next big game, and why shouldn't I say the most about it? I think the full release date is still unlikely, but the new trailer and the official title must be on the cards, right?
For the same reason, I'm waiting for news about the next Mario Odyssey-style game. My personal fascination with the 3D release aside, Odyssey was a huge Switch game, and since Super Mario 3D All-Stars didn't come close to solving that itch, Big-N would do well to keep our love of plumbing alive. terms before the horror movie drops…
Gavin Lane, editor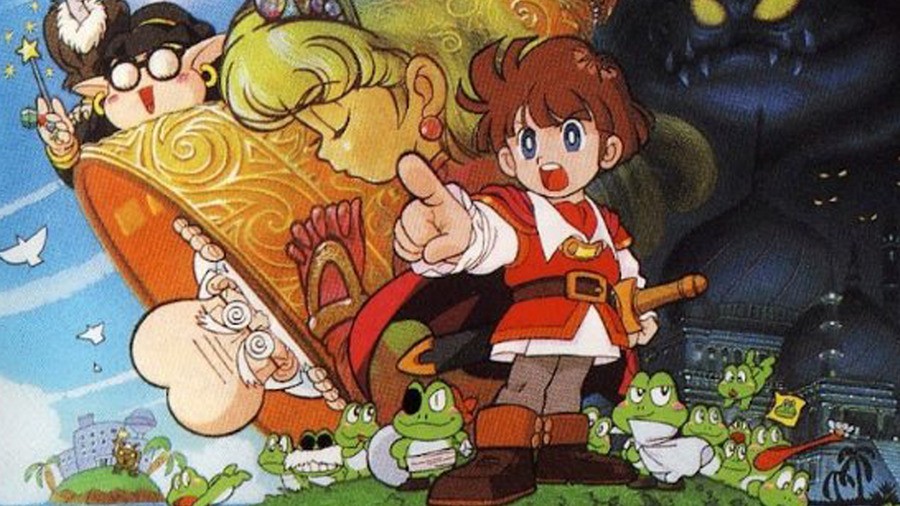 With the rumor mill producing all the usual suspects (which – don't get me wrong – I'd love to see materialize), there are a couple of lower level titles that would make my day if they showed up. Grezzo has been awfully quiet for the last few years, and as he approaches his 30th birthday The frog for which the bell tolls (Japan-only Game Boy game, Kaeru no Tame ni Kane wa Naru, which served as the model for Link's Awakening), I would love to see a remake of this on Switch in the same cute style.
Rumors of Game Boy games coming to Nintendo Switch Online have been around for a while, and this might make sense as a way to keep the base offering alive. Having recently returned to Wave Race 64, I'm fired up with a new entry in the series, either Excitebike or 1080 or (whispering) F-Zero. Or the Rhythm of Heaven. It's time for more Rhythm of Heaven!
And apart from the first installment, there have been rumors that Rocksteady's Arkham Collection will be coming to the Switch. I could get away with it.
Alana Haig, staff writer
I always like to enter Nintendo Direct with low expectations for fear of disappointment, but I confess that my heart needs some more Hollow Knight: Silksong in my life. If we're feeling too bold, what about a release date? They'll let me down, won't they?
Anyway, for some things that seem more realistic: we haven't heard anything about a Dragon Quest III HD-2D remake in a long time. I will mention it in each of these posts until we get a new trailer or something. And, sticking to RPGs, I think we could take a look at the first Season Pass update for Xenoblade Chronicle 3. It's all about winter after all!
In fact, however, the Directs is where I get most excited about things I would never have predicted. I love surprises, so I'd be thrilled if a Metroid Prime remake became a reality (and I'm going to drop money on it so quickly because I've never played it on a GameCube or Wii), a brand new game, or a port hidden, hard to find a gem would be a blast. Show us what you got, Nintendo.
Ollie Reynolds, staff writer
Like most Nintendo Directs, I feel like I can jot down a whole bunch of predictions and then nobody of them turn out to be true. Isn't it true? However, the rumors about potential ports of Wind Waker, Twilight Princess, and Metroid Prime are not true. So is now common, I kind of feel like there is It has be something there, right?
Otherwise, I'd really like to see some kind of update for Metroid Prime 4; Maybe just a short teaser? Something tell me it's still in the works and on the way. I would also like to see tasty horror games on Switch in the coming months, because it seems to me that at the moment other platforms are getting all the good horror games (hey, resident evil 4 remake). As a final, rather niche prediction/wish, it would be absolutely incredible if the developer ZA/UM released some kind of sequel to Disco Elysium… One can only hope.
As for this winter, which is likely to be the focus of Direct's attention, I'm fine, you know? I don't want to see games like Bayonetta 3, Mario + Rabbids Spark of Hope and Sonic Frontiers anymore. Of course, nothing about Pokémon Scarlet and Violet, thank you very much. At this point, I know if I'll get them or not, so another trailer won't change my mind.
Are you excited about Direct? Are there any titles we missed? Let us know in the comments below!