Gaming
Version 3.5.0 of Monster Hunter Rise is out now, here are the full patch notes
Ghost 'n Goblins, new haircuts and more!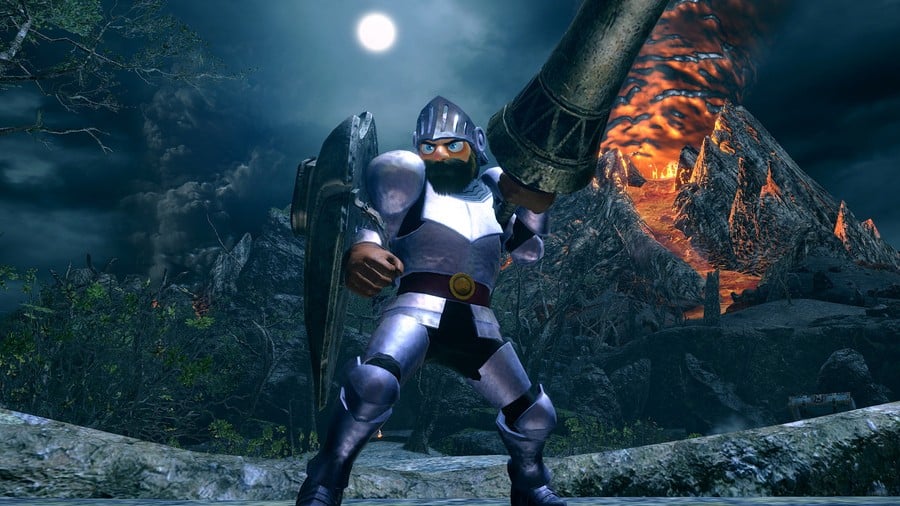 Capcom may not be able to add cross play and cross save progression to Rise of the monster huntersbut on the other hand, more haircut styles have been added in the latest update.
To access it, you need to go to the online store and download it. You can then access it by mail in the game. In addition, new events have been added in version 3.5.0 and many bugs have been fixed. A Ghosts and Goblins the Collab event will also open on October 29th and new voice DLC has been added too.
You can see everything below, courtesy of Capcom Monster Hunter Rise Blog:
Patch: version 3.5.0
To use the DLC and play online, you need to update Monster Hunter Rise to the latest version.

– You can check which version you have in the bottom right corner of the home screen.
– A Nintendo Switch Online membership is required to play online.

If you don't have internet access, you can play local multiplayer as long as all players are using the same software version.

– Visit the Nintendo support page for more information.
On sale – October 28, 2021
Major additions / changes
New event quests will be available every week.
The new DLC can be purchased from Nintendo eShop.
Bug fixes / Miscellaneous
Base / Object
Fixed a bug due to which the game would sometimes freeze when using the "Move around the village" function from the training zone.
Monsters
Fixed a bug that caused incorrect effects of the powerful roar of Apex Diablos.
Fixed a bug due to which monsters sometimes received double poison damage.
Player
Fixed a bug due to which sometimes there were problems with the display of some armor and clothes during cutscenes.
Fixed an issue that caused the wrong items to drop when fishing for Large Gastronomic Tuna.
Fixed an issue that caused raw meat placed by a player to instantly disappear when another player joins a quest while it is being completed.
Fixed an issue that caused the player character to perform Backstep instead of Roundslash when pushing the joystick back and pressing the X and A buttons after performing a Falling Bash with a sword and shield.
Fixed an issue that prevented the player from using the Shrouded Vault with two blades in the desired direction if performed at the end of the initial movement for Feral Demon.
Fixed a bug that caused incorrect sound effects for traps and some spear attacks when using the Akuma multilayer armor.
Fixed a bug due to which the player could not use the Aerial Burst of the stormtrooper when jumping off a ledge after dodging.
Fixed a bug due to which the appearance of Rampage ranged weapons did not change if the player changed the type of fire and attacks from the Wyrmstake Cannon during multiplayer.
Fixed an issue that prevented the player from changing ammo / flasks via the radial menu while riding a palamute.
When a player uses bow stability during multiplayer to reduce recoil, this change sometimes did not appear on other players' screens. This has been fixed.
Fixed a bug due to which the game sometimes freezes when using a voucher to edit a character with a specific order of actions.
Fixed an issue that caused players riding a palamute to deal damage to a palamute placed by another player when attacking that player.
Fixed a bug due to which the armor was not sorted correctly if the player has multiple pieces of the same armor.
Miscellaneous
Fixed a bug that allowed comparing players to players on their blocked list under certain circumstances.
Fixed various text errors.
Various other bug fixes have been made.
---
Have you already downloaded this update? Did you notice anything else? Leave a comment below.
[source monsterhunter.com]