Gaming
Ubisoft employees criticize CEO's response to open letter of workplace abuse
A group of Ubisoft employees criticized the company's response to an open letter calling for "real, fundamental change" following the exposure of sexual harassment, harassment and discrimination last year.
In an open letter published earlier this week and signed by over 1,000 current and former employees, Ubisoft executives were accused of "no more than a year of kind words, empty promises, and an inability or unwillingness to eliminate known violators. ".
In it, Ubisoft employees expressed solidarity with Activision Blizzard employees, who are also fighting with the company's management over how they deal with inappropriate workplace behavior, and invited leading publishers and developers to work together to establish an industry-wide reporting standard. these crimes.
"This collaboration should involve a significant amount of non-managerial staff and union representatives," the group said. "This is important to ensure that change is led by those directly affected by this behavior."
In a statement released to VGC on Wednesday, Ubisoft said it "read the letter carefully" and took the issues raised "very seriously." And while he announced "significant and meaningful changes" aimed at improving working conditions in response to recent events, he also acknowledged that "there is still a lot to be done."
Ubisoft CEO Yves Guillemot echoed these sentiments in a corporate-wide email (via Axios reporter Stephen Totilo) reacting to an open letter.
In it, he referred to a number of structural reforms that Ubisoft has undertaken over the past year, such as the appointment of Chief Human Resources Officer Anika Grant, the introduction of anonymous reporting mechanisms, updating his code of conduct and complying with mandatory company-wide rules. training on combating sexism and harassment.
"These are important steps forward, but it is a long process and work remains to be done," Guillemot wrote.
He said Ubisoft is currently recruiting a new VP of Global Employee Relations and will conduct another corporate-wide study this year. Last October, an anonymous survey of nearly 14,000 Ubisoft employees found that 20 percent of respondents did not feel "fully respected or safe in the workplace" and that 25 percent had witnessed or experienced inappropriate workplace behavior in the past two years.
Guillemot also promised to deliver "another update in the third quarter, including next steps for the Values ​​Project, D&I and our HR roadmap."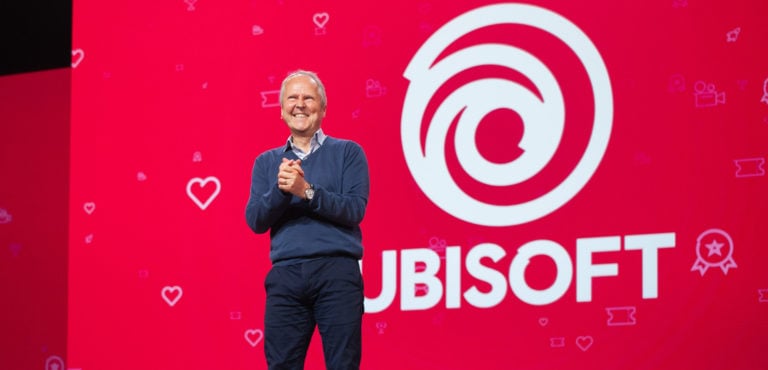 In response to Ubisoft's announcement and Guillemot's post, the open letter team stated that it looks like "most of our requirements have been put aside, and some of our points seem to have been addressed."
"We know the company has made some improvements and we are pleased to hear that Eve and management agree that this is not enough," they wrote.
"However, Ubisoft continues to protect and promote well-known criminals and their allies. We can see that the management continues to avoid this problem.
"It is also worth clarifying that an invitation to personally address the management of the company is not the same as a collective place at the table."
The letter concluded: "By being the first to start this collaboration, Ubisoft has the opportunity to be at the forefront of creating a better future for the gaming industry. We demand that this work be done in collaboration with employees at all levels.
"We want to see some real, fundamental change at Ubisoft and across the industry for our members. Again, we look forward to a response that addresses all the issues raised and duly acknowledges our demands. "
Source link