Gaming
Square Enix Introduces New Quest Mode for Theatrhythm Final Bar Line
One of the biggest surprises of the September Nintendo Direct was the return of the Square Enix Theatrhythm series to console! Theatrhythm Final Bar Line is coming to Switch on February 16, 2023, and now the company has shared some gameplay details on his blogand also introduces a brand new game mode – Series Quests.
Series quests are the best way to unlock songs and playable characters in the game, and as the name suggests, they will have you playing songs from multiple games in last fantasy series and "past titles". There is 29 different titles to get through and you will need to complete a series of quests.
It won't just be beating every song and progressing through the game map – and we're grateful to Square Enix for choosing Final Fantasy VI here – but each song will have different objectives, like "defeat 10 bombs" or survive. stage with a certain amount of health. Each time you clear a song, you will unlock it in the standard Music Stages mode, and if you unlock a new title, you will also unlock all associated characters.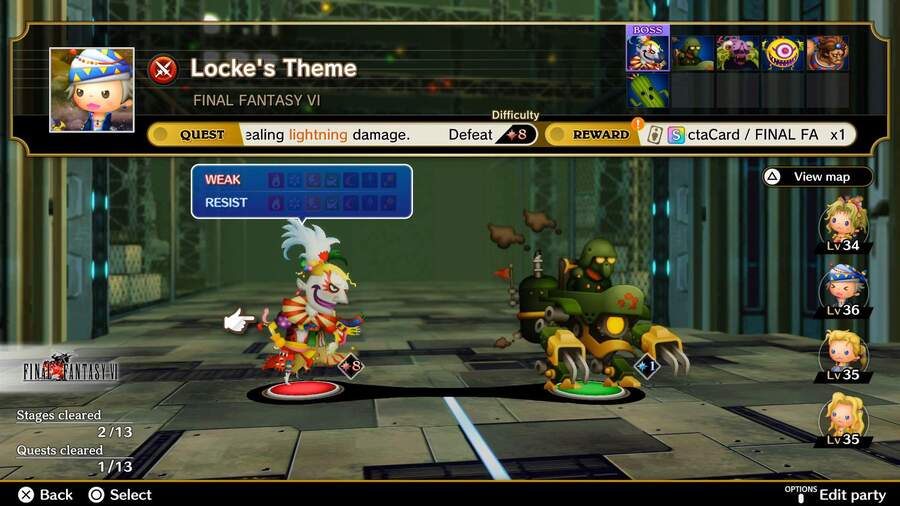 Another mode that is new, at least to Western audiences, is Endless World. First appearing in the Japan-only Theatrhythm Dragon Quest, Endless World is unlocked after you complete a special title and is essentially a non-stop "play music, pray you don't fail" game. Songs are randomly selected and the difficulty gradually increases. You must play through each song and complete various quests along the way. And if you fail three times, it's game over.
Online multiplayer is also back and you can take on others in Multi Battle. Create your own room or join another person's room – or set up a password-protected room to play with friends. The more successful hits you land, the faster your blast gauge fills up, which then launches a special attack to thwart your opponents. A fat chocobo can appear, a moogle dance can interfere with trigger marks and notes, and a score freeze prevents opponents from scoring points if they don't have a perfect pitch.
The Final Bar Line will have many returning features in February – all previous music stages (Battle Music Stages, Field Music Stages, and Event Music Stages) are returning, as are CollectaCards, the museum, and many returning songs. .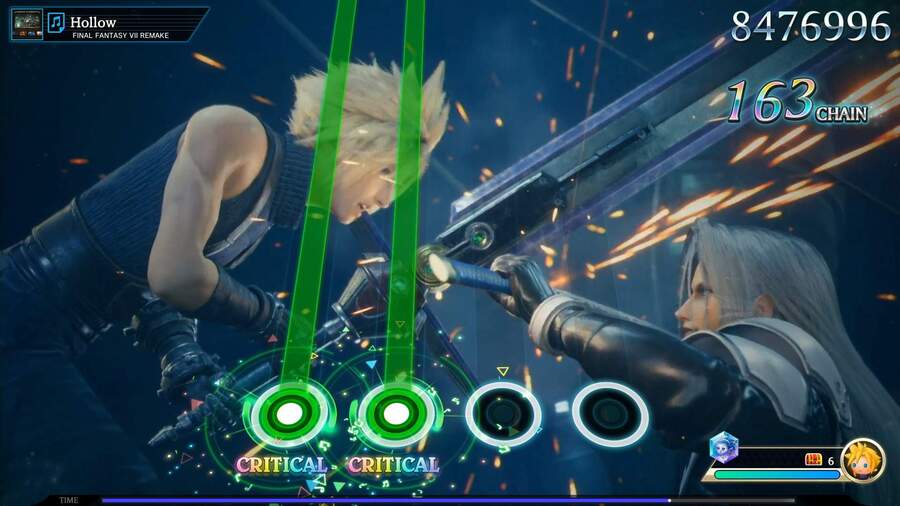 Previous game Theatrhythm, All Star Carnival, was an exclusively arcade game that never made it to consoles. Before Final Bar Line, the last time we tried Theatrhythm was Curtain Call on the 3DS. So, given the seven-year hiatus, there's a ton of new music to listen to. Songs from Remake of Final Fantasy VIIa lot of Final Fantasy XIV expansion traces, Registraras well as Moebiusamong many other games, arrangements and new songs.
While there will be a whopping 385 songs in the base game, this is just the beginning. The Digital Deluxe Edition offers 27 additional songs plus Season Pass 1, bringing the total to 442 songs. Or there is the Premium Digital Deluxe Edition, which brings the total to 502 songs. All Season Passes consist of song packs from other Square games. Enix games, including NieR:Automata and replicant/GestaltTV series SaGa, Live A Live and The World Ends With You.
Check all your options on Nintendo Storeor for more information about the game check out the latest Square Enix blog post.
Are you ready for the Final Bar Line on February 16th? Follow us (and comment!) and share your thoughts.