Gaming
Pokémon Sword And Shield Shiny Zacian / Zamazenta Distribution Confirmed For US
After initially showing for South Korea and then eventually Japan, the distribution of Shiny Zacian and Shiny Zamazenta for Pokémon Sword and Shield is now confirmed for fans living in the US.
Dissemination will take place in partnership with GameStop; Players can head to the store to receive a free code while stocks last. Here's all the information you need to know:
Shiny Zacian: Pokémon Shield Only, Oct 22 – Nov 11
Shiny Zamazenta: Pokémon Sword Only, November 12-26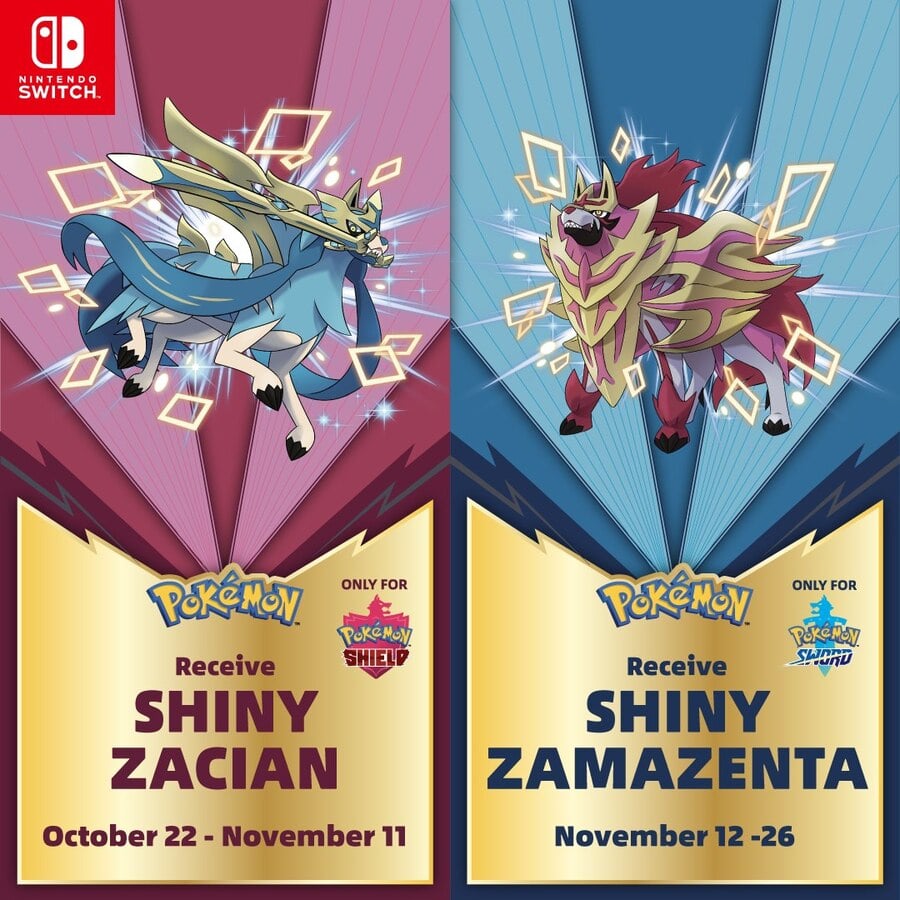 As you can see, the giveaway offers Legendary Pokémon that are usually not available in every version (usually Zasian can be found in Sword, and Zamazenta in Shield). Then you will not only receive Shiny, but also a new Pokémon for your Pokédex.
The Pokémon company has yet to address this announcement, so it's still unclear if the two Pokémon will also be available in other ways for those unable to head to the store. We will follow up on any further news, as well as any similar distributions for Europe.
Will you go to GameStop to find a shiny new Pokemon? Let us know in the comments.