Gaming
Pokémon Sword and Shield Players Can Get Shiny Galarian Articuno, Zapdos, and Moltres Soon – Here's How
If you want to hunt down as many Special Shiny Pokémon as possible in Pokémon Sword and Shield, then boy we have good news for you.
The Pokémon Company has announced that it will soon give players the chance to get their hands on shiny Galarian versions of the famous trio of legendary birds – Articuno, Zapdos, and Moltres. They will be given away as part of a series of giveaway events, but you must meet certain requirements to receive each one.
All three will be sent out as rewards to players who compete in upcoming International Challenge events (more details on how to register for these events can be found further down the page). The events will run from February to April and we have all the information you need right here, thanks Serebius:
Shiny Galarian Articuno – International Competition 2022 February
Registration for the event: February 3 – February 17
Event battle period: February 18 – February 20
Shiny Galarian Zapdos – 2022 International Challenge March
Registration for the event: February 24 – March 10
Event battle period: March 11 – March 13
Shiny Galarian Moltres – International Competition 2022 April
Registration for the event: March 31 – April 14
Event battle period: April 15 – April 17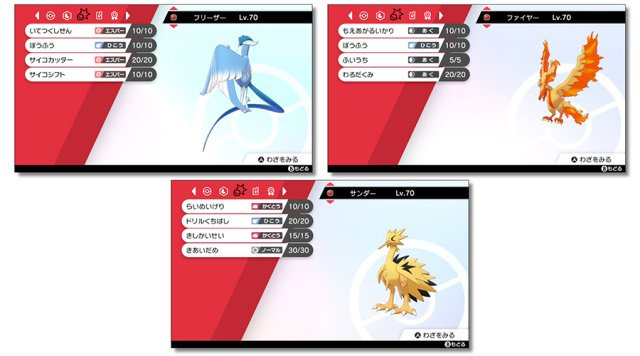 To qualify for each giveaway, simply make sure you register for each event on time and then take part in the battle during the battle period. If you've never competed internationally before, here's how to do it:
How to register for Pokémon International Challenge tournaments
To register for the Pokémon International Challenge, start by downloading your copy of Pokémon Sword and Shield and go to the main menu, accessed by pressing the "X" button in the game.
Select "VS" then "Battle Stadium" and allow your game to connect to the internet.
When available, select "Online Competitions" then "Search for Official Competitions" and select the appropriate competition to begin the registration process (make sure you enter this menu when registering for the event above). From there, just follow the instructions on the screen.
Enjoy!