Gaming
Pokémon GO Returns Some Of Its Pre-COVID Functions Back
In many countries, the spread of COVID-19 vaccines has been so successful that a significant portion of the population is now considered safe. While many of us are taking this opportunity to plan every sort of trip and go back to our pre-pandemic pastime of licking aliens, there's one more thing we can now get back to how it was: playing Pokémon GO how it was destined to be played.
The developers Pokémon GO, Niantic, has made a lot of changes to the mobile AR game to promote a "stay at home" way to play. This included bonuses for players who didn't need to go to a PokéStop, a Remote Raid Pass, and various changes to items that made them work with less walking.
However, these changes are in the process of being reversed, according to Niantic's latest blog post. "When certain parts of the world move towards recovery," Niantic will encourage you to go out again with new exploration bonuses that reward players for interacting with PokéStops and keeping their pace up. These new bonuses will be available from late July to September 1, first in the United States and New Zealand, and then in other countries "which is sure to do it."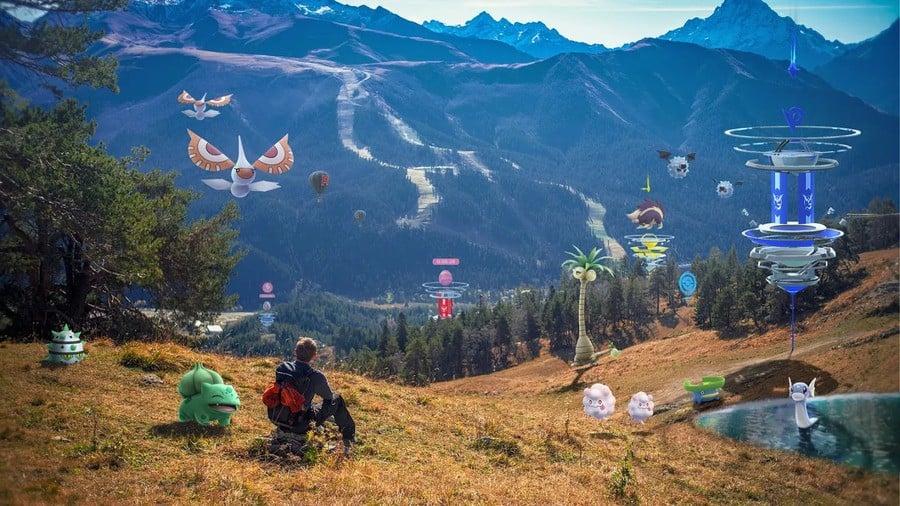 The full list of new bonuses is as follows:
Readers will receive up to two free Raid Passes per day from the rotating Gym Photo Discs
Increases the efficiency of incense as it moves
Guaranteed gifts when you turn on PokéStops as long as they have not reached their maximum gift inventory
Players will receive 10x XP bonus by spinning a PokéStop for the first time
You can check the Today View to see what bonuses apply to you at any given time.
Some bonuses that have been added to encourage the way you stay at home to play Pokémon GO will be removed, changed or maintained, depending on their popularity and relevance.
The bonuses that will be removed or changed are:
The effectiveness of the incense will be reset to the standard level while it remains on
Pokémon Buddy will bring you gift menus
The PokéStop and gym interaction distance will be reduced back to the standard distance, although it can be increased again
The balance of remote races to in-person races will be worked out to "find the right balance."
These bonuses will be changed in the US and New Zealand first, after the Pokémon GO Fest ends on July 18th.
The bonuses that will remain in the game "for the foreseeable future" are:
The duration of the incense will stop at 60 minutes
No walking requirement for GO Battle League
You can challenge any Remote Trainer with a QR Code, and the requirement to battle with remote friends has been reduced to Good Friends.
The maximum number of Gifts you can carry in your Return Bag will remain at 20
Trainers could open 30 Gifts per day, in addition to the previous 20
You will continue to receive three times the Stardust and XP for your first catch Pokémon of the day
The Pokémon Company recorded its highest profit in 2020, with Pokémon GO is a big part of success, so it's safe to say that home stay policies haven't ended up hurting the game's popularity.
However, as far as the growth of distance work has benefited many employees with disabilities and accessibility issues, The pandemic changes of Pokémon GO have made the game more playable for rural and disabled gamers who were previously excluded from the game's requirements.. Eliminate these accessibility options – even if they weren't destined to be accessibility options – re-exclude those players, or potentially even force them out of the game.
Are you excited to get back into the physical exploration part of Pokémon GO, or do you want them to keep the options for accessibility reasons? Did you start playing the game only during the pandemic, and are you nervous about the changes? Let me know in the comments!