Gaming
Miyazaki Says Elden Ring Graphics Team Felt "Extra Pressure" Due To PS5 Demon's Souls
Elden Ring director Hidetaka Miyazaki said the PS5 remake of Sony's Demon's Souls has put his team under additional pressure to improve the graphical accuracy of his upcoming game.
Bluepoint's name for PS5 was one of the highest rated games of 2020 and has received widespread praise, in particular for the visuals, which many believe set the bar for next-generation console gaming.
Speaking on the latest issue of Edge Magazine, on sale, From Software's designer revealed that he did not play the Sony and Bluepoint remake of his 2009 game, but suggested that his influence was felt by the Elden Ring development team.
"Yes, I'm pretty sure our graphic designers felt this pressure more than anyone else," he said in a log transcribed by VGC when asked if the graphic fidelity of Demon's Souls was putting additional pressure on his team.
"And not only with Elden Ring, but with all the games we make. Graphic accuracy is not our top priority. What we ask for in terms of graphics depends on the systems and requirements of the game itself, and it has less priority than other development elements. "
He added, "So this is always an area where I feel a little apologetic to my graphics team because I know they work so hard. And they've worked really hard on Elden Ring – our graphics team and our programmers have been pushing a lot of new features to create the most beautiful games we've ever made. "
Miyazaki went on to explain that he didn't play the PS5 version of Demon's Souls because he doesn't like revisiting his own creations.
"As you say, I was not directly involved in this and did not actually play the remake of The Demon. But that's because I just don't like playing the games I've done in the past, "he explained.
"It brings up a lot of old emotions, a lot of old memories, and it gets a little overwhelming and I don't feel like acting anymore. So, I haven't played the Demon remake, but I'm very happy to see that it got such a fresh look, this brand new graphics of the current generation.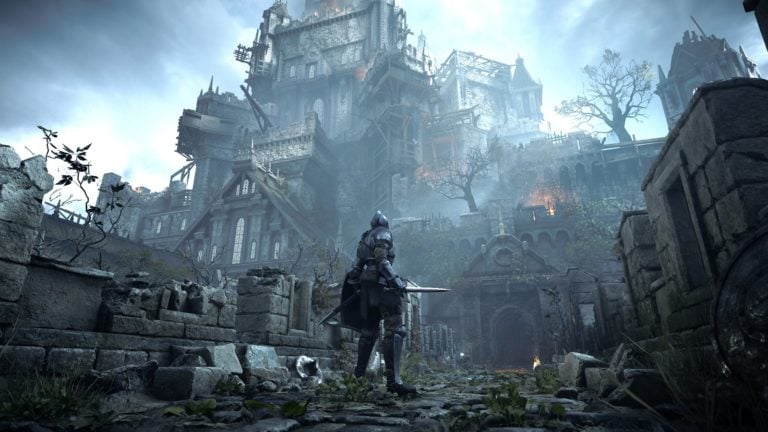 "It was an old game, so seeing how it was remade this way and new players started playing it was obviously something that made me very happy.
"At one time it was a rough game with a relatively rough design, so I was worried that new players would not like it. It worried me when it was re-released, but, you know, in the end, I'm just glad to see the reaction and glad to see people like it. "
He added: "It was very interesting to see [Bluepoint Games] coming up with things that we didn't consider and approaching certain elements of the game, its visuals and mechanics in a way that we either couldn't or couldn't before. So seeing them explore and apply these new thought processes and new methods was really exciting and interesting for me. "
Source link