Gaming
Life-size plush Lucario has arrived in Japan, and we envy immensely
When it comes to merchandise with Pokémon, it is best in Japan. We've seen a huge Snorlax plush in the past that can be used as a bed, a fantastic human-sized Metapod cocoon that is perfect for jumping in and getting sad, and now we have a life-size Lucario that can obviously help you deal with it. … washing dishes. It just isn't fair.
Lucario, who is 1.2 meters high (his exact dimensions are listed in the official Pokédex), is currently before pre-order at the Official Japanese Pokémon Store. They're made to order for a limited time, but you can only order them from a Japanese address – if you're lucky enough to live in Japan, you can order it now for 46,200 yen (roughly $ 405 / £ 302). … It is expensive, but not as expensive as it could be?
To sell a product or just melt our hearts, Pokémon has shared the following images of how you might want to spend time with Lucario. We do not have it, and we cannot get it, but we are already in love.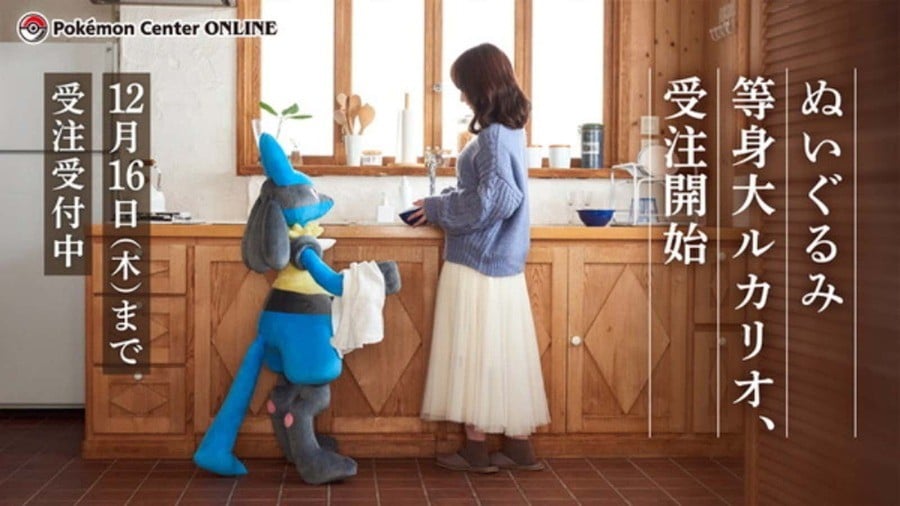 Do you know anyone who lives in Japan? Think you can convince them to keep one of them? To be honest, we could just go ahead and move there …