Gaming
Construction begins on Nintendo Donkey Kong World theme park
Apparently, construction has begun on the Donkey Kong expansion for Super Nintendo World Japan.
While there has been a lot of writing about him over the years, the Universal Studios Japan world dedicated to DK has yet to be officially announced.
But, as in the photo According to social media users, construction cranes now tower over the Super Nintendo World environment in Osaka, and aerial photographs show that a jungle-style background has even been plastered near the construction site.
Some pictures taken in July even suggest that some of the structure of the DK world has already been assembled, probably for a trolley-style roller coaster ride.
Super Nintendo World finally opened to the public in March, after months of delays caused by the coronavirus pandemic.
While Universal has yet to officially announce a Donkey Kong expansion for the Super Nintendo World, information regarding potential plans circulated back in 2019.
Images showing a concept model of the Super Nintendo World first suggested that the park was planning to add the Donkey Kong Zone. The images revealed a new world dedicated to the more modern Retro Studios Donkey Kong Country games, including a roller coaster ride on a mine cart.
As reported in VGC's Super Nintendo World review, Super Nintendo World features a locked door tucked away north of the park with a very DK-esque design.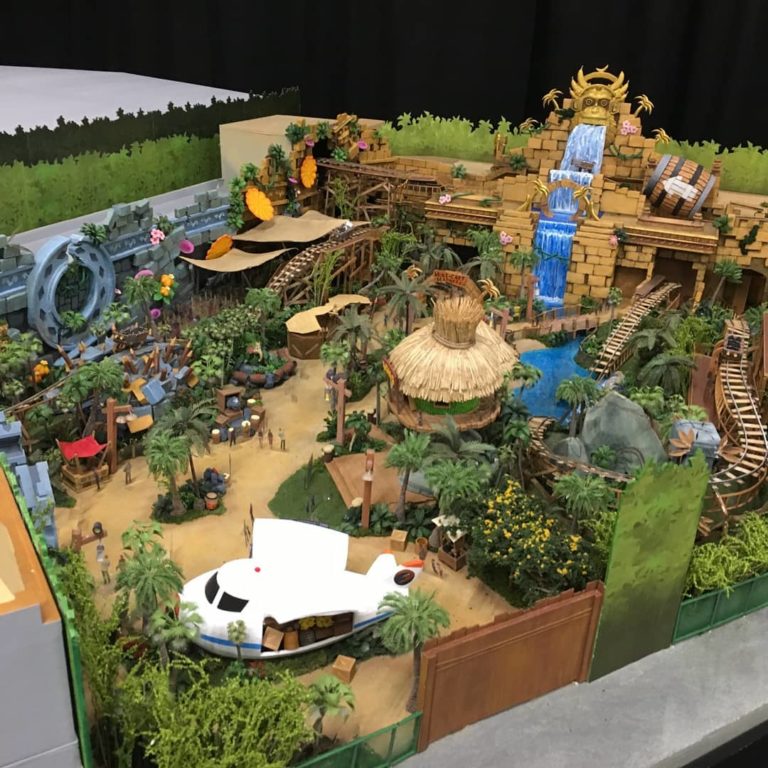 DK's plans are further enhanced by the discovery of Donkey Kong-related assets that were sourced from Universal Studios Japan's mobile app in December 2020.
Assets include various collectibles from the Donkey Kong Country series as well as the titular monkeys themselves. The images are consistent with the visual style of Super Nintendo World's Stamps, suggesting that similar achievement-style challenges will be added in a future expansion.
After opening in Japan, Super Nintendo World is slated to hit Universal Parks in Orlando, Hollywood and Singapore.
The Florida version of the Super Nintendo World has reportedly been delayed until 2025, while construction has resumed on the Hollywood version, which is said to be smaller in scale than others and will likely open earlier.