Gaming
Bethesda Announces Skyrim Anniversary Edition, Free Next Generation Updates, and Fishing
Bethesda has announced a number of new Skyrim-related releases, including the game's third special edition.
The Skyrim Anniversary Edition follows the 2013 Legendary Edition and 2016 Special Edition and will be released on November 11 for Xbox Series X / S, Xbox One, PS5, PS4, and PC.
The Anniversary Edition will include everything from the Special Edition, an improved version of the base game, and the three official add-ons Dawnguard, Hearthfire, and Dragonborn.
It will also include 500 content items from the Creation Club, which includes quests, dungeons, bosses, weapons, and spells created by both Bethesda and the community creators.
This was announced at a live presentation held during QuakeConand Bethesda Community Leader Jessica Finster said, "If you already own Skyrim Special Edition, you can upgrade to the Anniversary Edition to get additional content." It is not yet clear if this update will be paid.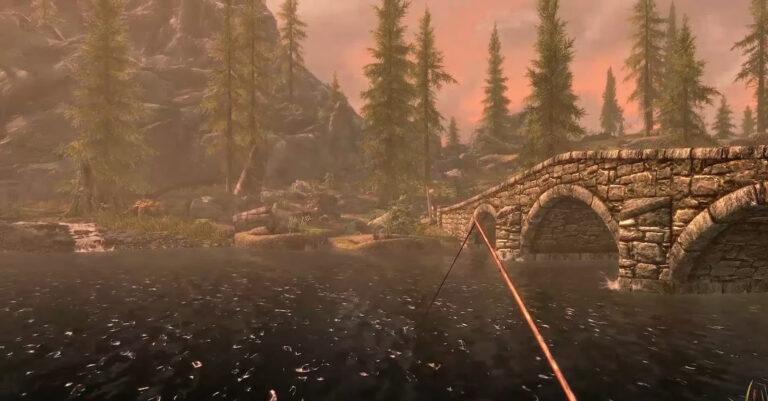 Bethesda also announced that Skyrim Special Edition will also receive the next generation update on the same day. "You don't need to have the Anniversary Edition to experience Skyrim on next-gen consoles," Finster said.
In addition to the Anniversary Edition and the next generation free update for the Special Edition, Bethesda managing director Ashley Cheng also announced that fishing will soon be added to the game for free.
"You know what, I think 10 years is a long time, but I think it's worth it, we're adding fishing mechanics to the game," Cheng said. "This is what I've always wanted to do in Skyrim.
"You are running around the world, exploring the desert, you no longer need to dive into the water and click blindly, now you can grab a fishing rod, complete several fishing quests. This is a great addition to the game, it will be free for everyone, and it really adds immersion to the world. "
Source link