Gaming
Best gaming laptops in 2021
The best gaming laptop, much like a pre-built gaming PC, puts you into the express line for modern high-end gaming hardware. Building your own machine is right out right now, which makes a full system purchase your best chance of bagging an RTX 30-series GPU or an AMD Ryzen 5000-series CPU. 
And gaming laptops have a lot to offer as your primary gaming PC these days. They're not necessarily at parity with desktop hardware in terms of raw performance, but today's notebooks are far slimmer, quieter and more powerful than anything that's gone before. You want high refresh rate screens? No problem. You want high resolution too? You got it. The latest GPUs with ray tracing acceleration? Of course!
The only problem is, no-one makes it easy to pick the right laptop anymore. Which I guess is where we come to the rescue. There are now many CPU and GPU combinations, and so many different versions of each to get your head around. That means, for example, one Nvidia RTX 3080 gaming laptop can deliver an entirely different gaming experience compared to another. It's only set to get more complicated as AMD has announced new RDNA 2 mobile GPUs coming this summer.
But make no mistake, this is a great time to buy one of the best gaming laptops. They have never been more powerful, nor more portable, and they also represent one of the best ways to get hold of the latest AMD, Intel, and Nvidia hardware. If you're not looking to max out your credit cards, we frequently scout out cheap gaming laptop deals too. And if you don't go with a high powered gaming laptop, we've got a list of the best laptop games you can play on low-spec machines.
Best gaming laptops
Image 1 of 4
Image 2 of 4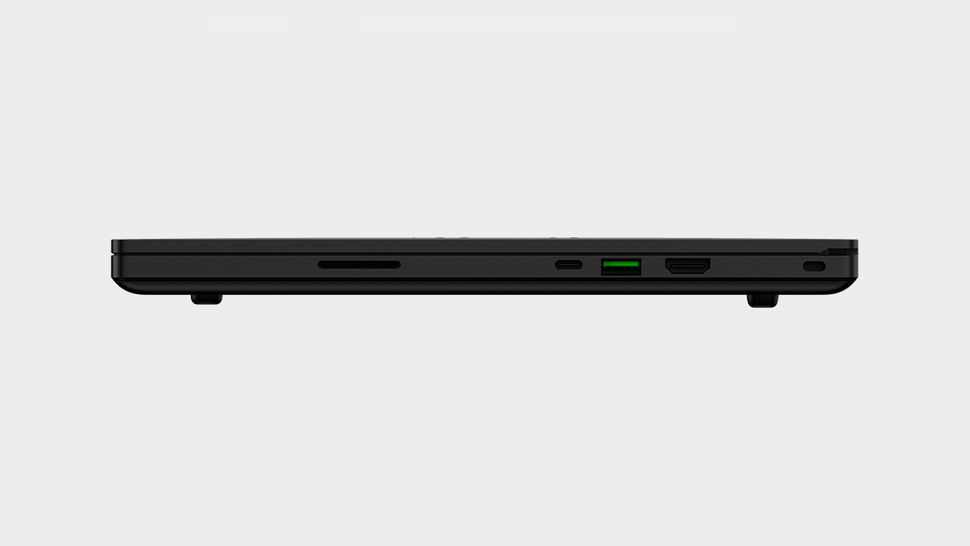 Image 3 of 4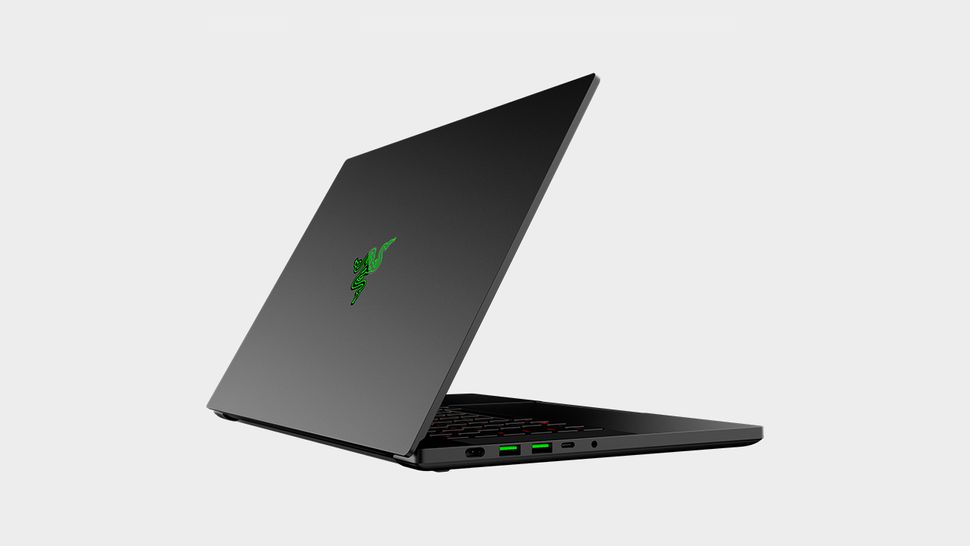 Image 4 of 4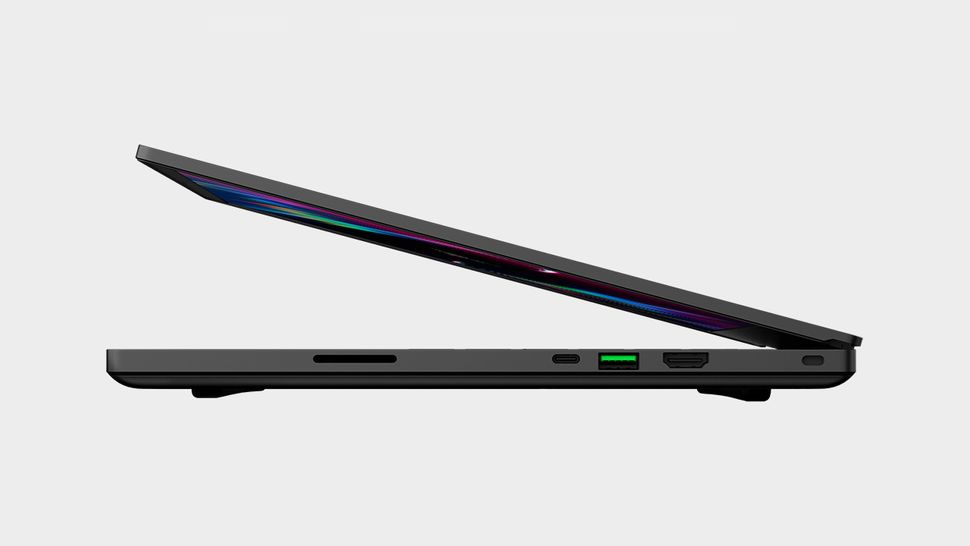 Our favorite config:
The latest spin of the Razer Blade 15 once again improves on one of the best gaming laptops ever made. It has the same gorgeous CNC-milled aluminum chassis as its predecessor, only this time it can house one of Nvidia's latest RTX 30-series GPUs and an Intel 10th Gen CPU.
We've been playing with the Razer Blade 15 Advanced with a 10th Gen Intel chip and RTX 3080 (95W) GPU inside it. And we fell in love all over again. These latest models up the graphics processing even further, with support for up to the 8GB RTX 3080, which is incredible in this small a chassis. You will get some throttling because of that slimline design, but you're still getting outstanding performance from this beautiful machine.
One of the best things about the Blade 15 is the number of configurations Razer offers for it. From the GTX 1660 Ti Base Edition, all the way up to the RTX 3080 Advanced with OLED 4K panel, there's something for almost everyone. It's one of the most beautiful gaming laptops around, and still powerful.
Whatever config you pick, we think the Razer Blade 15 is the overall best gaming laptop on the market right now, though you will be paying a premium for the now-classic design.
Read the full Razer Blade 15 Advanced Edition (2020) review.
Image 1 of 4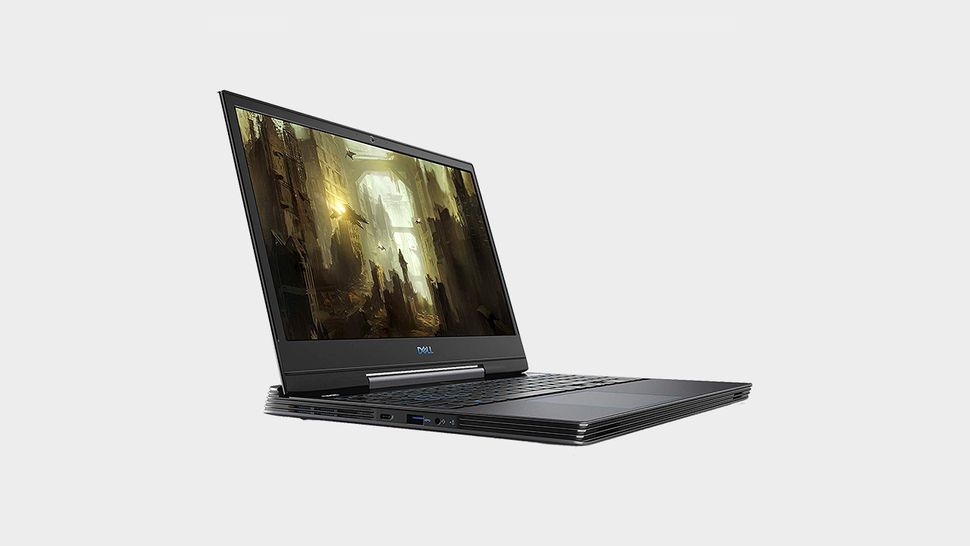 Image 2 of 4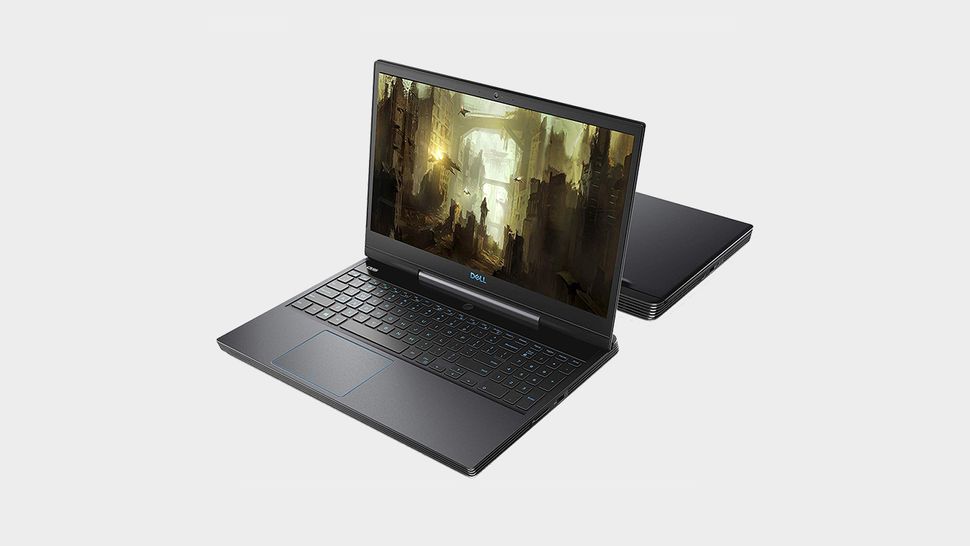 Image 3 of 4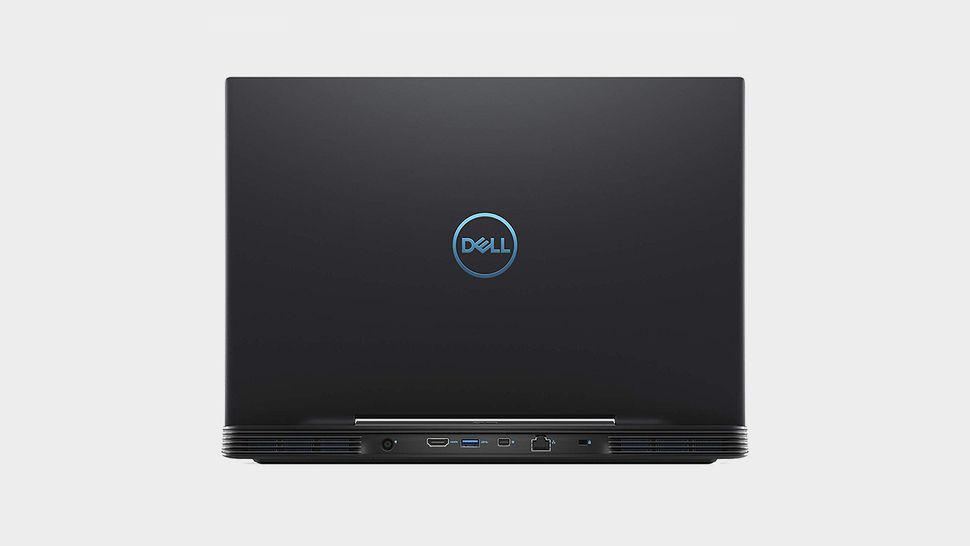 Image 4 of 4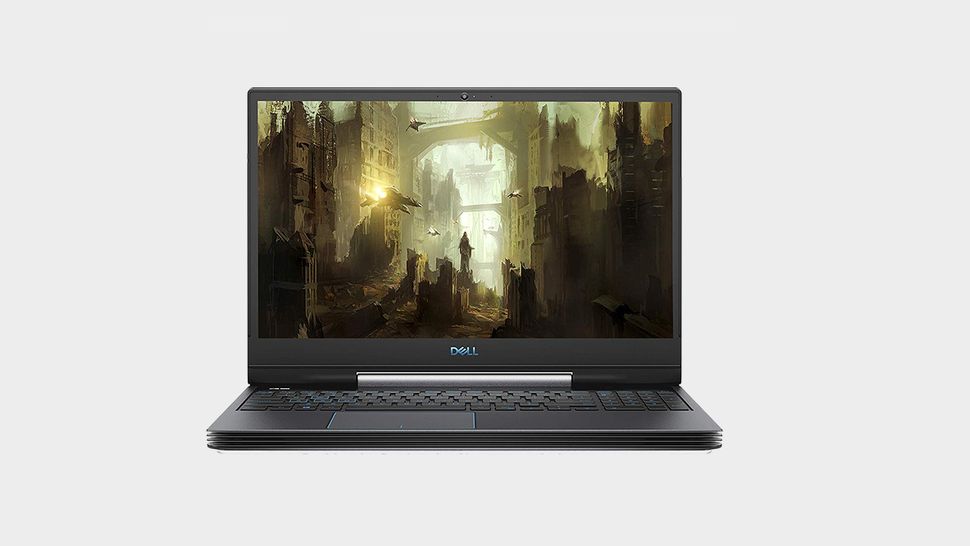 Our favorite config: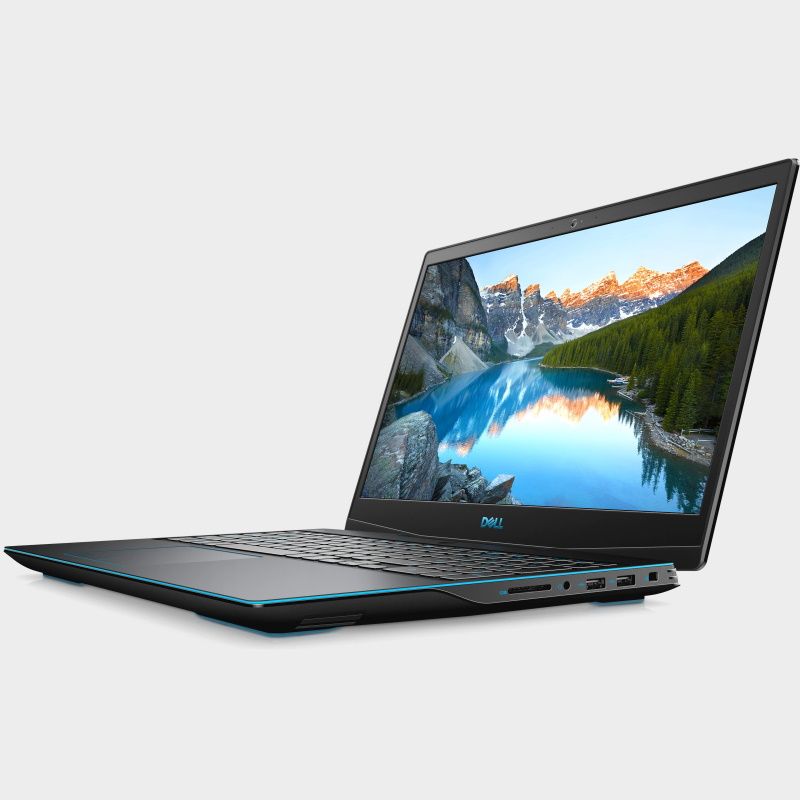 Dell G3 15 | Intel Core i5 | Nvidia GTX 1650 Ti
For only a little more than the cheapest $699 configuration, you can pick up the superior GTX 1650 Ti GPU. It's not the most powerful GPU available, but it's affordable, available, and will still deliver decent 1080p frame rates for the money. The 256GB SSD and 8GB RAM feel a little mean, but the 120Hz display is ace, and the price is great.View Deal
Let's face it, trying to find a quality gaming laptop on a budget can be a chore. You have to make compromises in areas like performance, design, and even battery life. Thankfully, the Dell G3 15 offers decent 1080p gaming with configurations under $1,000, and the battery is actually good.
The most significant improvement from its previous model is a slimmer, sleeker design. Along with thinner bezels around a 144 Hz display, the sleeker design gives it a more high-end vibe. It's a welcome toned-down look, in case you're hoping for a gaming laptop that doesn't shout 'gamer' as soon as you pull it out of your bag. The display itself seems the only downside, not having as rich a color range as the other gaming laptops on this list.
Image 1 of 4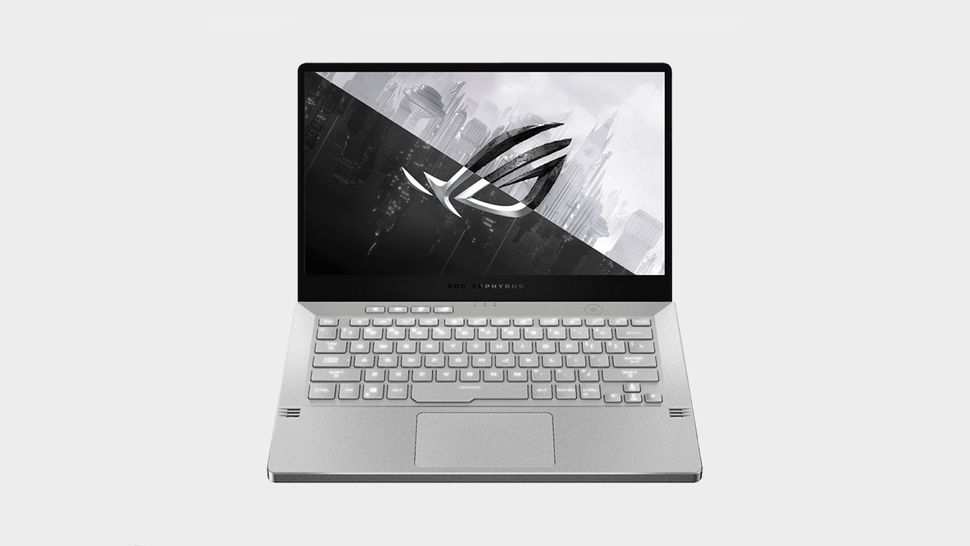 Image 2 of 4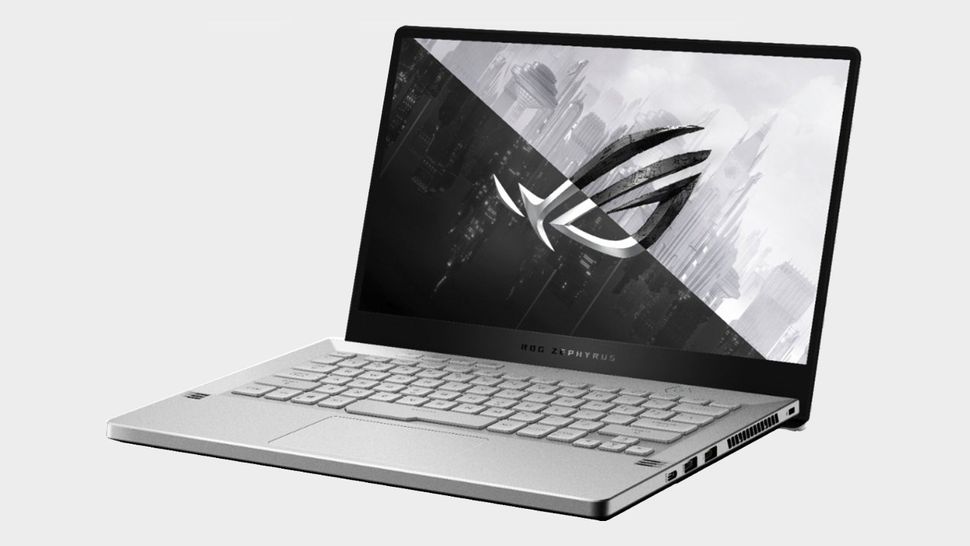 Image 3 of 4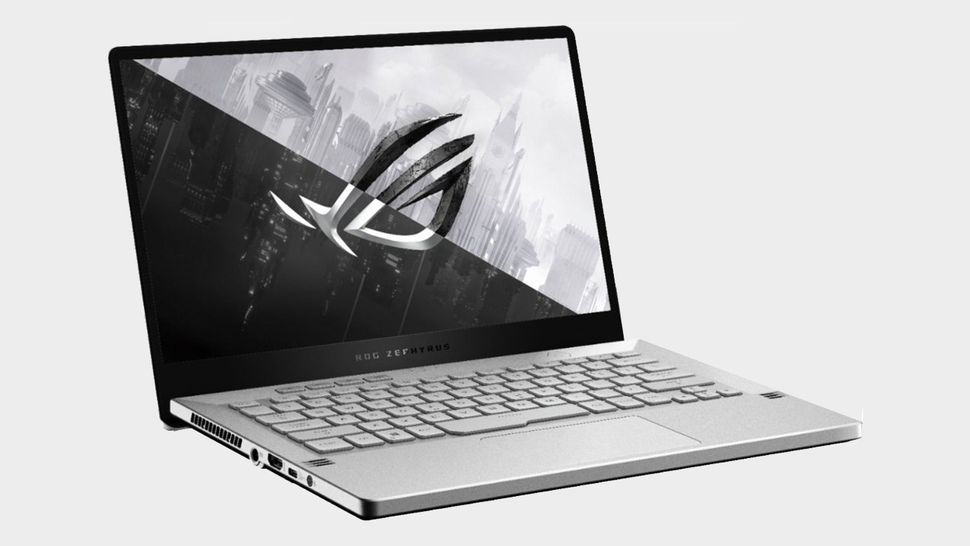 Image 4 of 4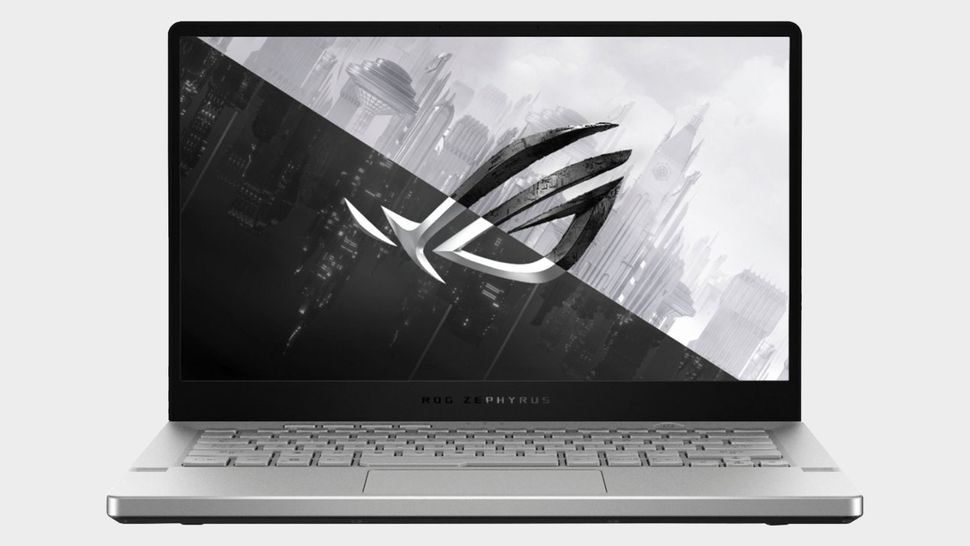 Our favorite config: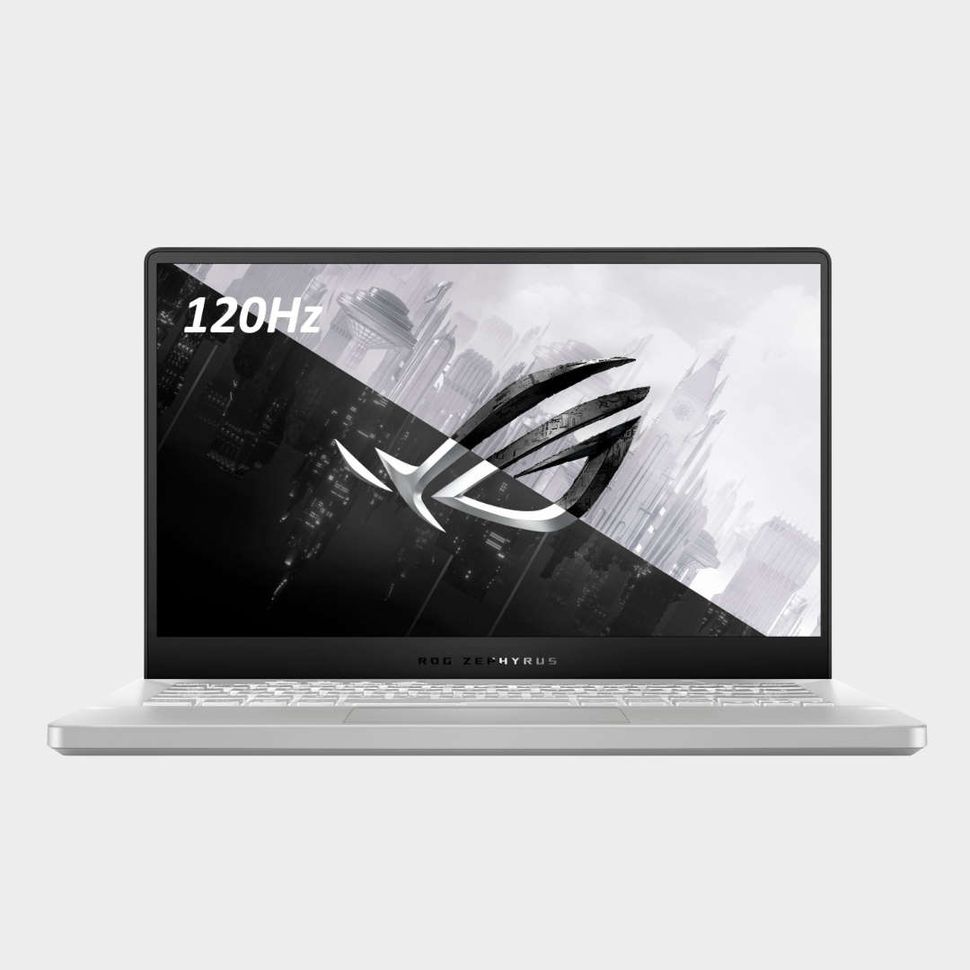 Asus ROG Zephyrus G14 | Ryzen 9 5900HS | RTX 3060
This combination of the new Ryzen 9 5900HS and RTX 3060 makes for a great gaming laptop that has plenty of power in both gaming and raw CPU terms as well. You get 16GB of RAM and a 1TB SSD for storing your games, and it's all in one of the smartest chassis around. View Deal
Not everyone needs the thinnest or the most powerful gaming laptop. Sometimes just lightweight and speedy are fine. Striking a healthy balance between portability, performance, and price is the Asus ROG Zephyrus G14. The original machine was an impressive RTX 2060 Max-Q notebook whose incredible AMD CPU performance managed to impress our dedicated team of hardware testers at the top-secret PC Gamer lab. 
With the latest upgraded components the G14 is still a great laptop, especially now we're getting the RTX 3060 update in that smart chassis. Despite it being loud, the Asus ROG Zephyrus G14 is a reliable 14-inch system with high-end graphics that rivals even some gaming desktops.
Read the full Asus ROG Zephyrus G14 review.
Image 1 of 4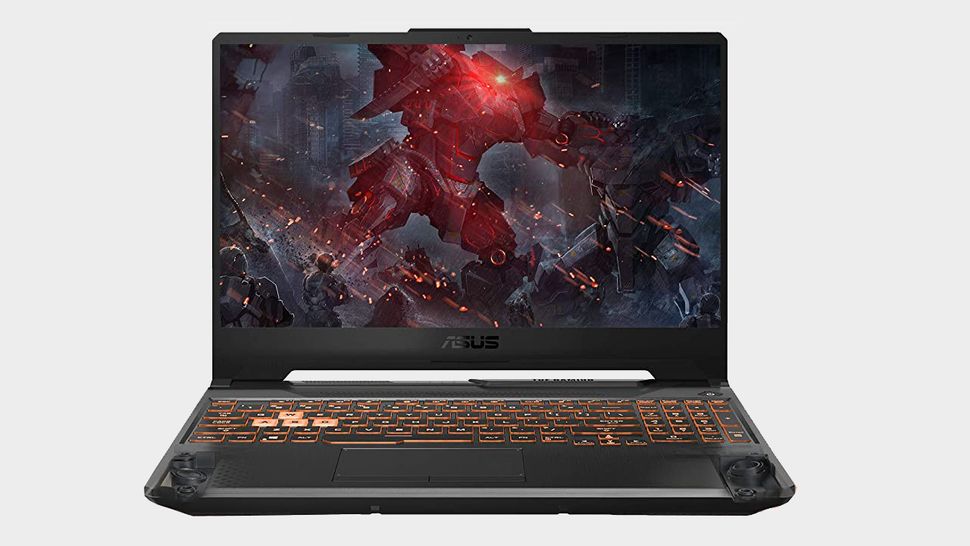 Image 2 of 4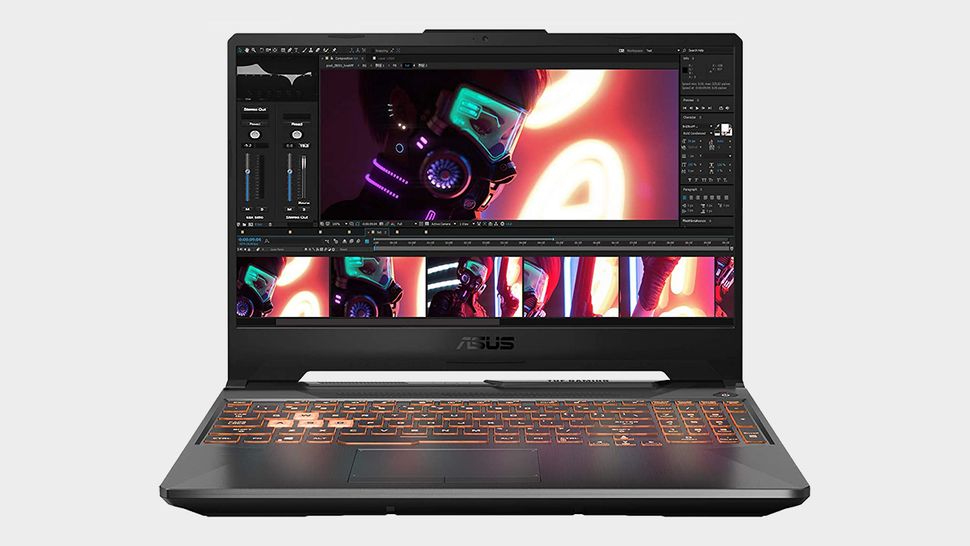 Image 3 of 4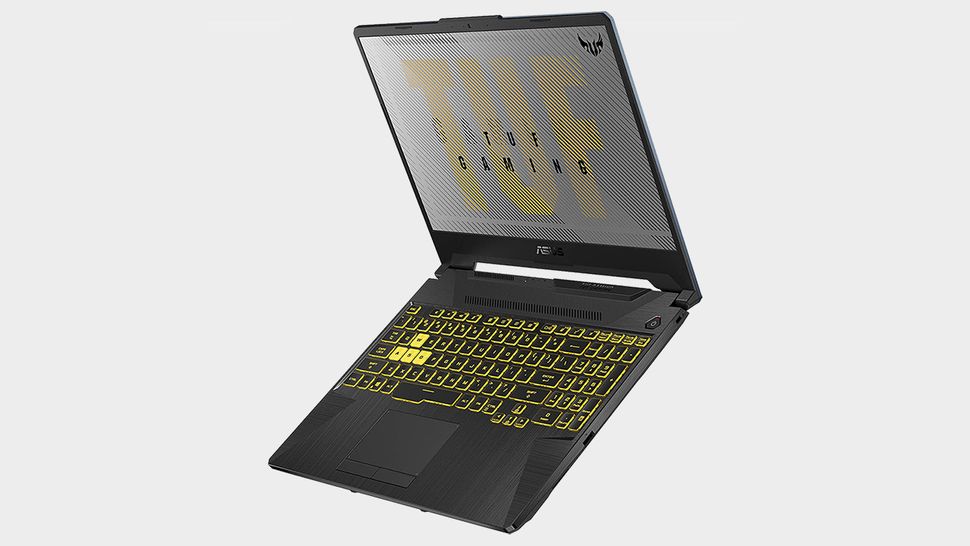 Image 4 of 4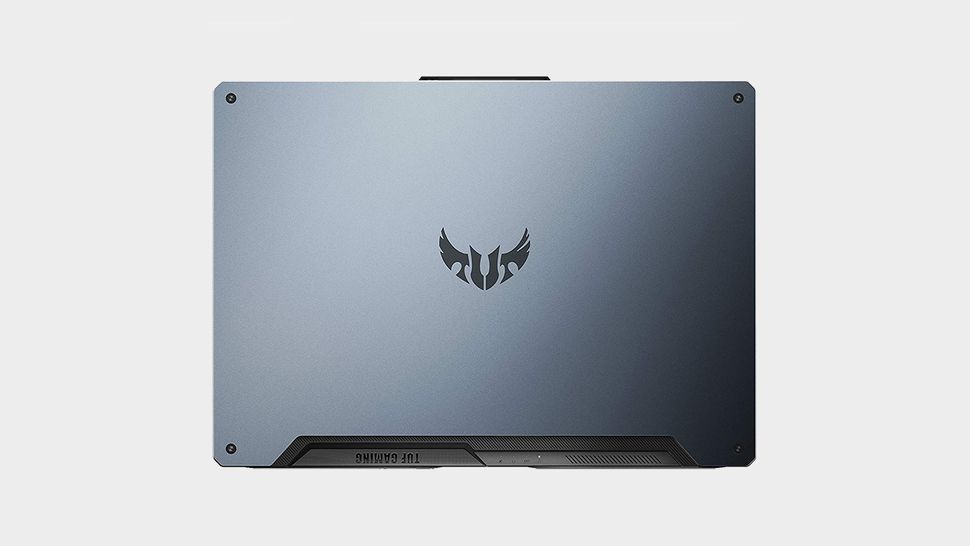 Our favorite config: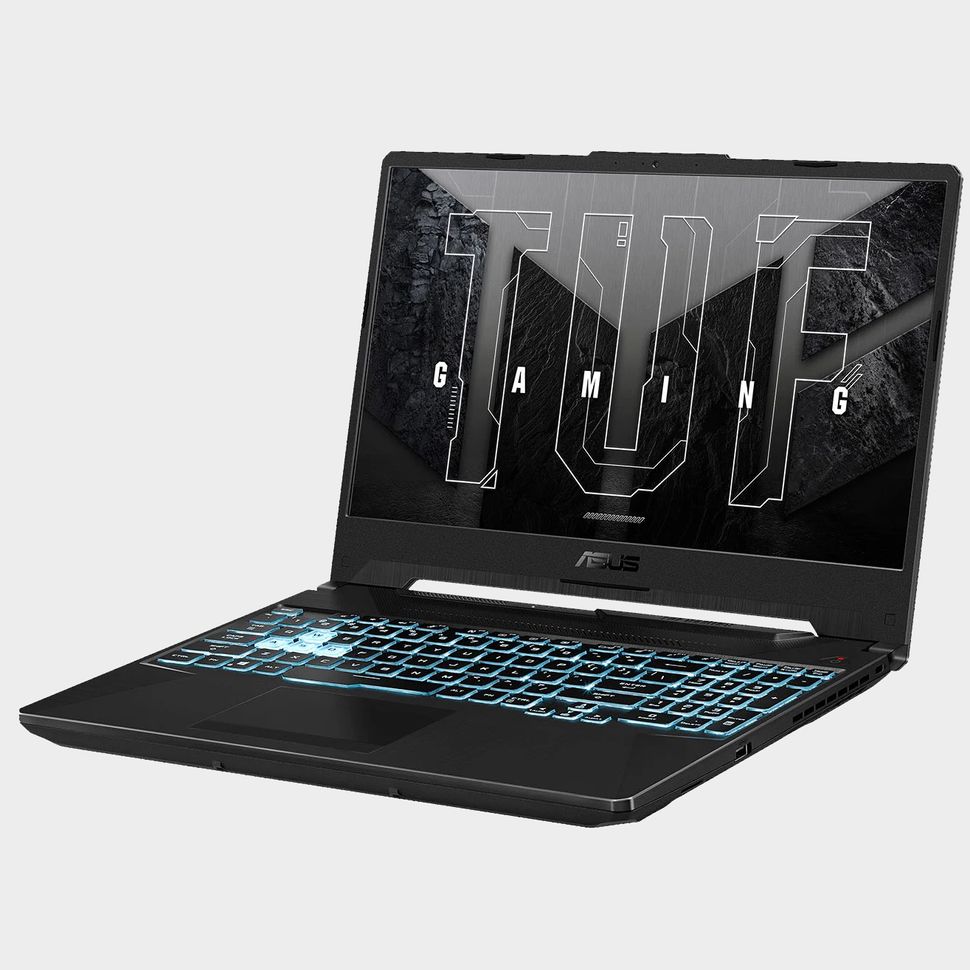 Asus TUF Gaming A15 | AMD Ryzen 4800H | RTX 2060
It may be knocking on last-gen now, but the eight-core, 16-thread AMD CPU is still an incredible chip, and the RTX 2060 a powerful 1080p gaming GPU for the money. There are GTX 1660 Ti machines that cost more than this machine, and they won't give you a high refresh rate or 512GB SSD either.
View Deal
Last year's Asus TUF Gaming A15 is still one of the best gaming laptops around, thanks mainly to the AMD 8-core Ryzen 7 4800H APU that can be found beating at its heart. Throw in the speedy 1TB NVMe SSD and Nvidia GeForce RTX 2060 graphics, and you've got yourself one hell of a workhorse for gaming.
In our review, we called the TUF Gaming A15 an "incredibly versatile, affordable gaming laptop, with a battery life that is almost unprecedented at this price point or performance level."
The only slight downside is the price, especially as there are $999 RTX 2060 machines out there. The TUF Gaming A15's game performance, CPU power, and impressive battery life make it an excellent laptop for both work and play. 
Asus has recently released a new version of the TUF Gaming A15 (2021), but it doesn't quite hit the highs of the previous year's model. Components run hot and the laptop gets incredibly loud in-game too. The older model regularly sees serious savings as well, so you're better off trying to find those.
Read the full Asus TUF Gaming A15 (2020) review.
Image 1 of 4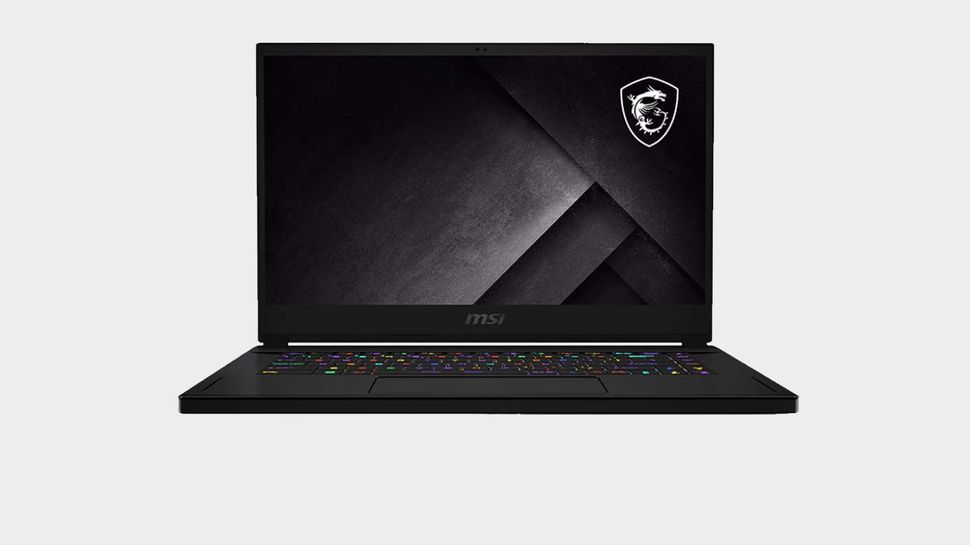 Image 2 of 4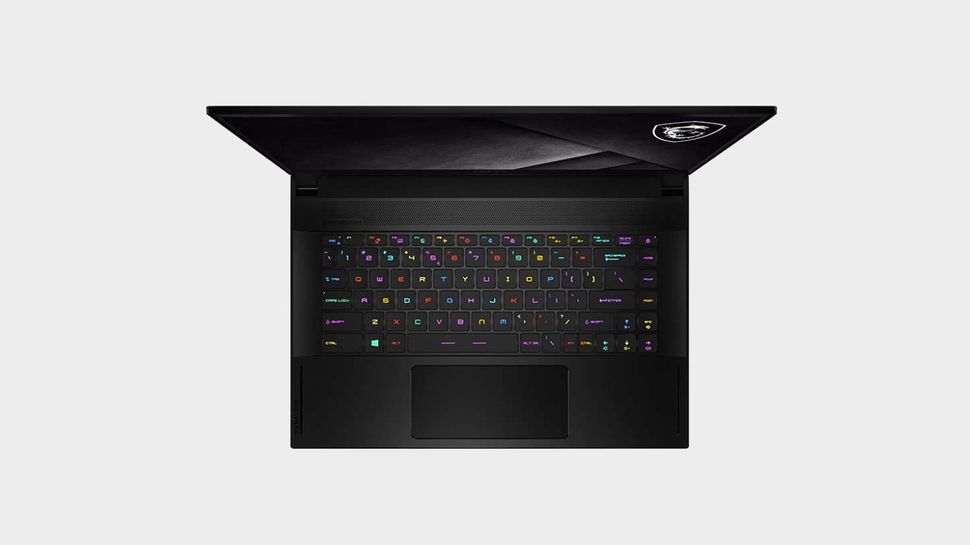 Image 3 of 4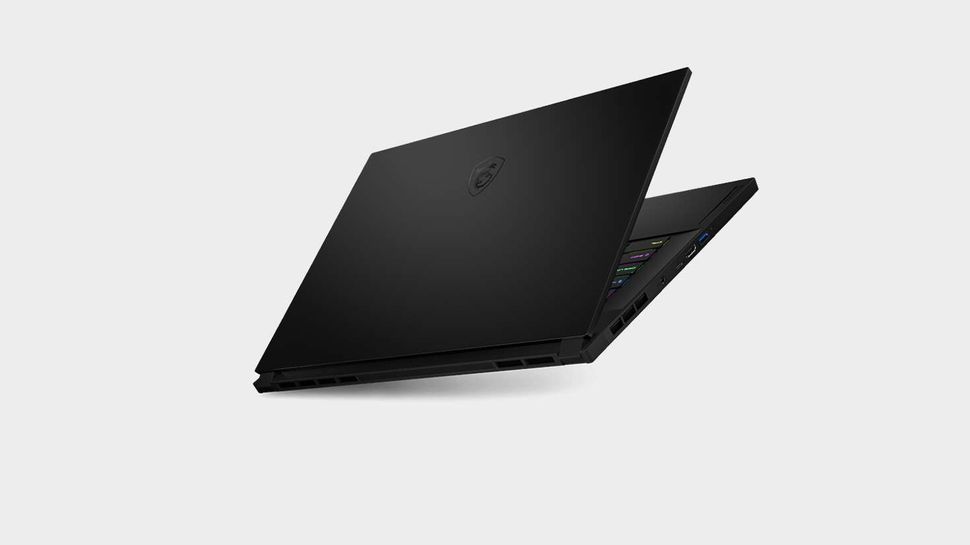 Image 4 of 4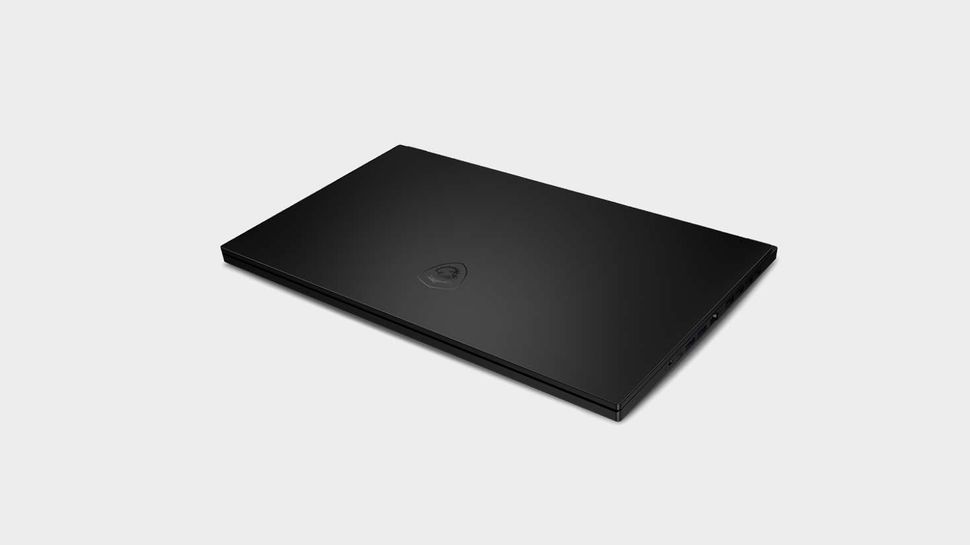 Our favorite config: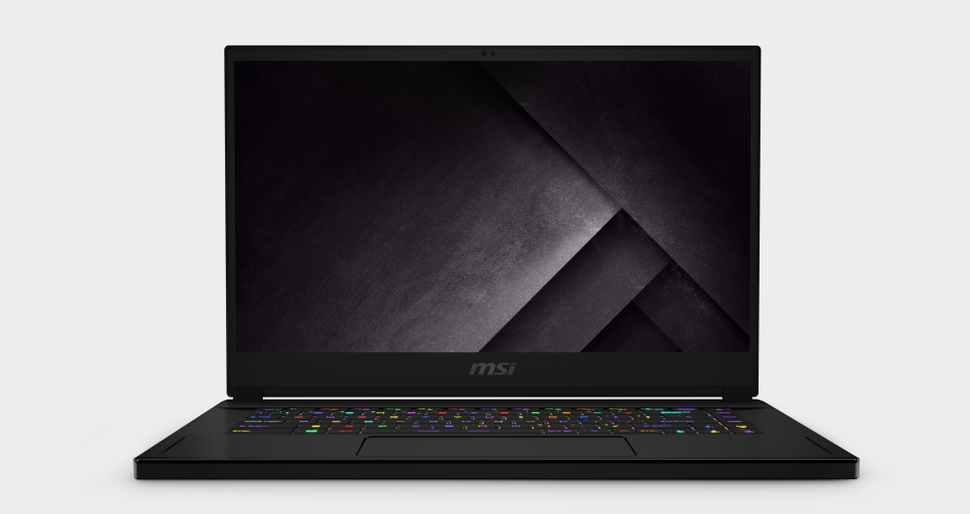 MSI GS66 Stealth | Intel i7 | RTX 3070
There's no getting away from it, this is a lot of laptop for a lot of money. The RTX 3070 is a quality gaming GPU, and that 300Hz 1080p screen will allow you to get the most out of it too. The MaxQ 3.0 features mean this thin-and-light gaming laptop feels slick and quick with 32GB RAM and a 1TB SSD backing it all up.View Deal
The MSI GS66 is one hell of a machine: It's sleek, slick, and powerful. But it's not Nvidia Ampere power without compromise, however. In order to pack something as performant as an RTX 3080 into an 18mm thin chassis, MSI has had to be a little parsimonious about its power demands. 
The top GPU is the 95W version, which means it only just outperforms a fully unleashed RTX 3070, the sort you'll find in the Gigabyte Aorus 15G XC. But it is still an astonishingly powerful slice of mobile graphics silicon.
It can get a little loud if left to its own devices, but thankfully you have the benefits of all the Nvidia MaxQ 3.0 features at your disposal. That includes Whisper Mode 2.0 which will bring gaming down to barely audible levels, you know, when you want to be stealthy.
The GS66 does also come with an outstanding 240Hz 1440p panel, which perfectly matches the powerful GPU when it comes to games. Sure, you have to make some compromises on raw frame rates in comparison with the sort of RTX 3080 you might find in a hulking workstation, but the MSI GS66 Stealth is a genuinely slimline gaming laptop.
Read our full MSI GS66 Stealth review.
Image 1 of 3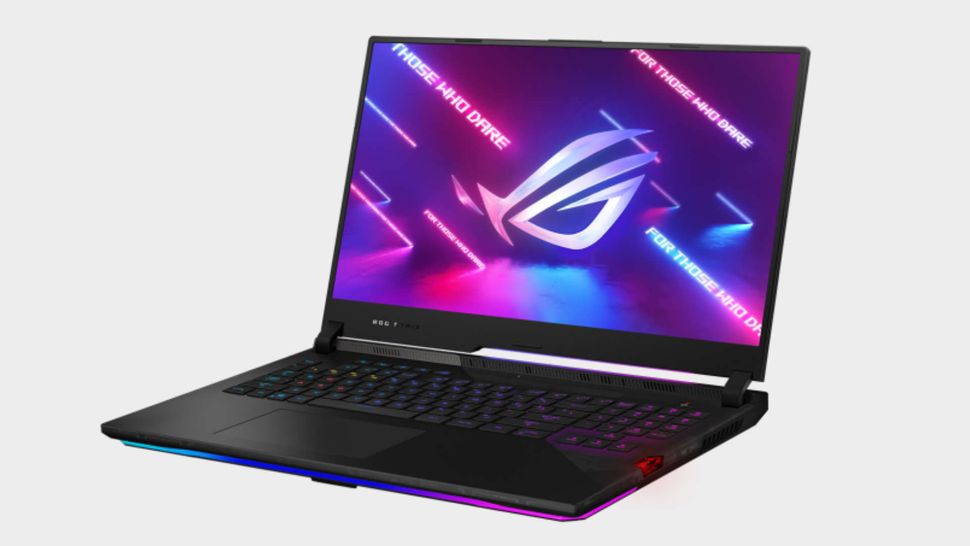 Image 2 of 3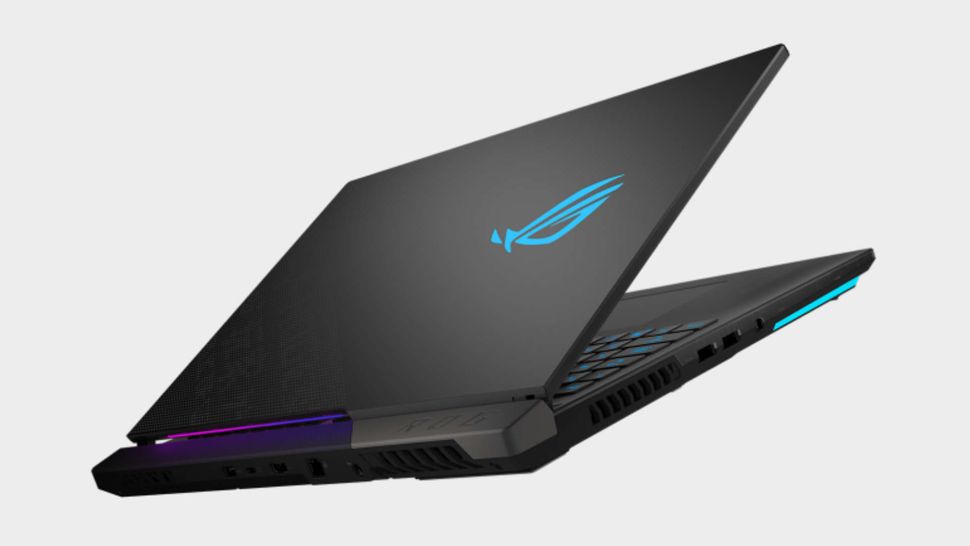 Image 3 of 3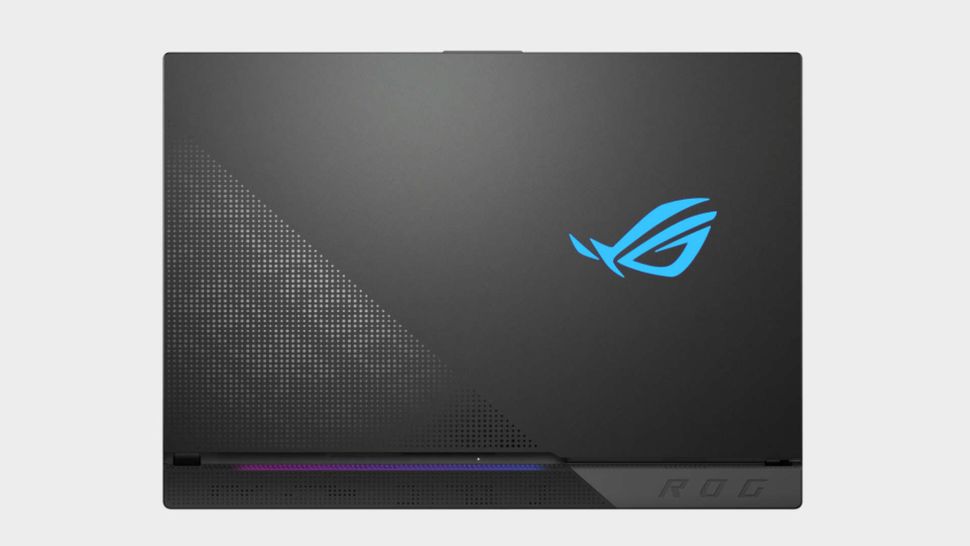 Our favorite config: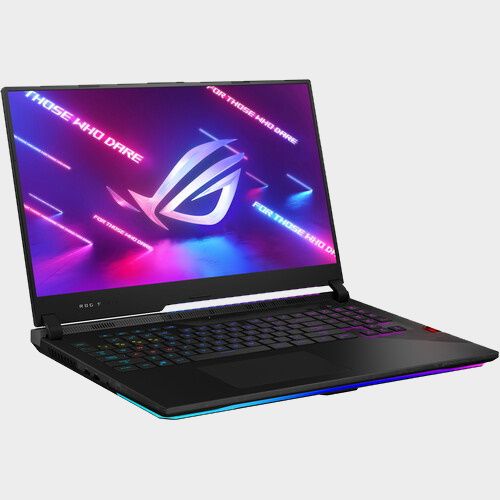 Asus ROG Strix Scar 17 | Ryzen 9 5900HX | RTX 3080
You don't get much more high-performance than this beast of a laptop. With an overclocked Ryzen 9 5900HX and GeForce RTX 3080 forming an incredibly potent core, hooked up to a 360Hz 1080p display, this is portable gaming nirvana. Yes, it's expensive, but this is the pinnacle of high-end gaming right now. View Deal
There's absolutely no question you can buy a much more sensible gaming laptop than this, but there is something about the excesses of the ROG Strix Scar 17 G733 that make it incredibly appealing. It feels like everything about it has been turned up to 11, from the overclocked CPU—which is as beastly as it gets—to the gorgeously speedy 360 Hz screen, Asus has pushed that little bit harder than most to top our gaming laptop benchmarks.
And top the benchmarks of the best gaming laptops it does, thanks in the main to the GeForce RTX 3080 that can be found beating away at its heart. This is the 115W version of Nvidia's top Ampere GPU, which means it's capable of hitting the kind of figures thinner machines can only dream of. You can draw on Nvidia's excellent DLSS, where implemented, to help hit ridiculous framerates too.
The 17-inch chassis means the components have a bit more room to breathe compared to the competition too, and coupled with the excellent cooling system, you're looking at a cool and quiet slice of gaming perfection. This extra space has allowed Asus to squeeze an optomechanical keyboard onto the Scar 17 as well, which is a delight for gaming and more serious pursuits.
Read the full Asus ROG Strix Scar 17 G733 review.
Image 1 of 3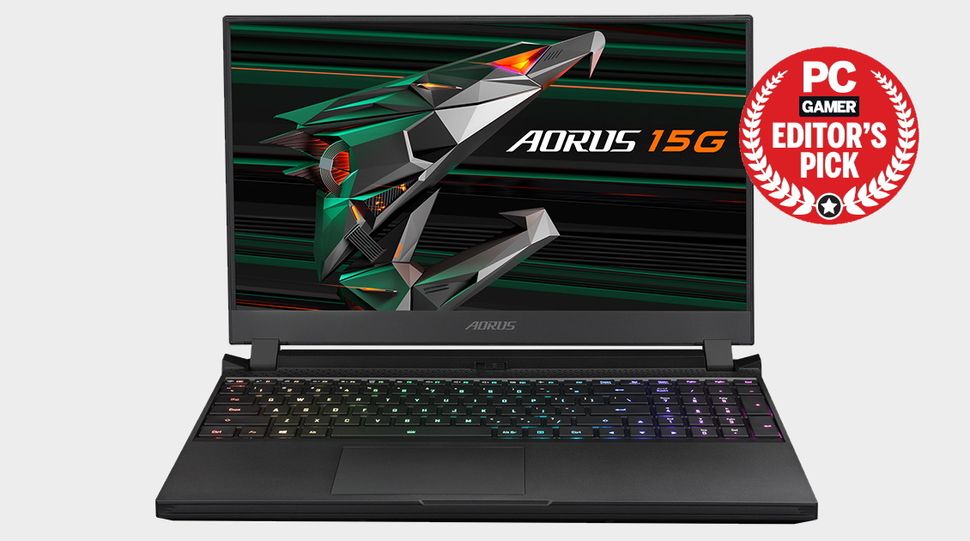 Image 2 of 3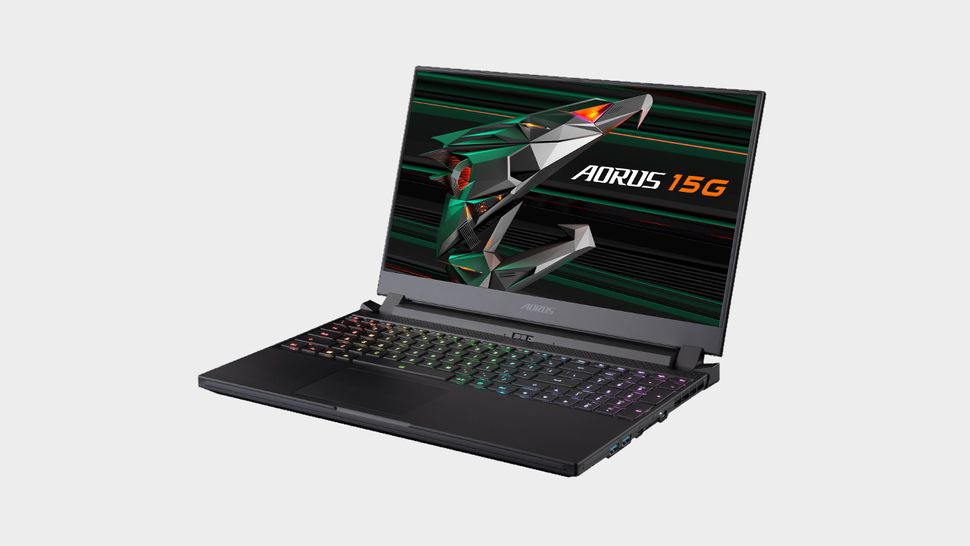 Image 3 of 3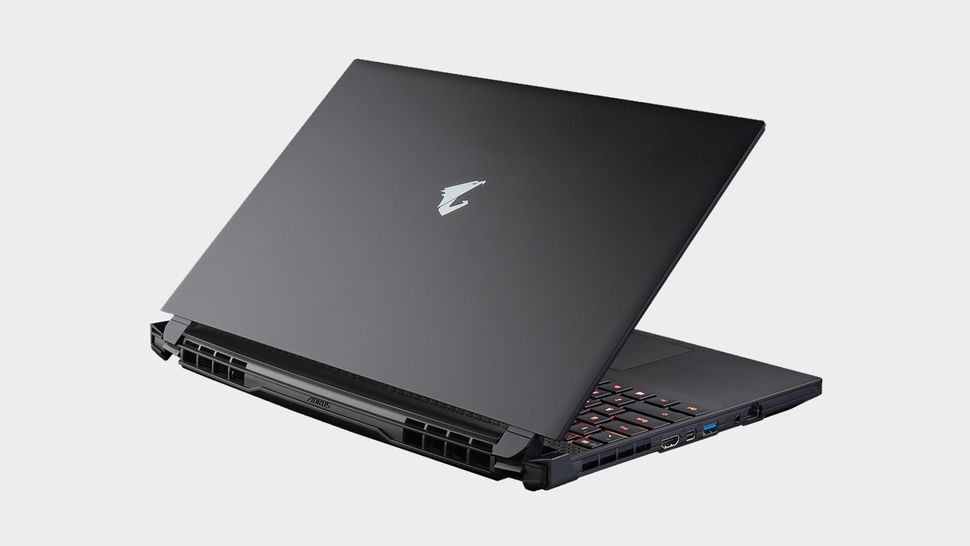 Our favorite config: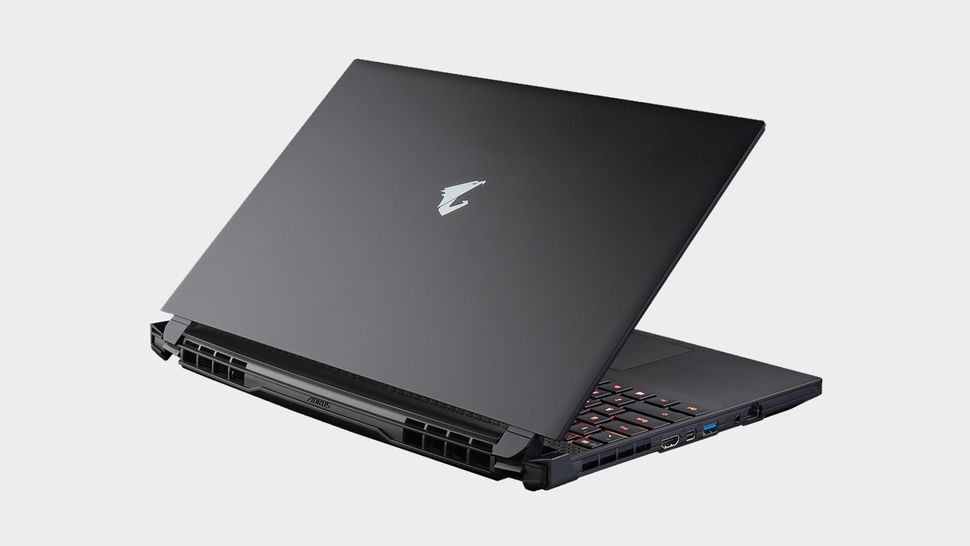 Gigabyte Aorus 15G CUK | Intel i7 | RTX 3060
While the high-end RTX 3080 machine we've reviewed is an absolute monster when it comes to games, Gigabyte also has some more affordable versions of the 15G like this impressive RTX 3060-powered machine. With 16GB RAM, a 240Hz screen, and a 512GB SSD this is a hell of a system for the money.View Deal
There's a lot to like about the Gigabyte Aorus G15 XC, with only a couple points stopping it from being the absolute best gaming laptop. The webcam is basically terrible on every level, to the point of us wondering if the machine would be better without it. The battery life is also on the underwhelming side, although if you're looking to watch movies or heaven forbid actually do some work away from a power socket then you'll get a lot more out of it.
The important question: Is the Gigabyte Aorus 15G any good at gaming? The short answer is yes. This is a solid gaming machine. While it's going to be lagging behind machines packing an RTX 3080, the fact that Gigabyte has decided to stick with a 1080p panel means that it is capable of hitting smooth frame rates in all the latest games. Which is exactly what you need to hear when dropping $1,800 on a gaming laptop. Even at the highest settings, you're going to enjoy a top-tier gaming experience with this machine.
Admittedly it isn't as aesthetically pleasing as some of the machines out there, but then it isn't held back by its chassis either. Ultimately though, this machine should be judged on its ability to game, and here it gets a definite thumbs up. While an RTX 3080-powered machine can produce higher framerates, though in some of the thinner chassis, not by much, such a system will undoubtedly cost more than the $,1800 being asked for this Aorus notebook. 
Read our full Gigabyte Aorus 15G XC review.
Image 1 of 4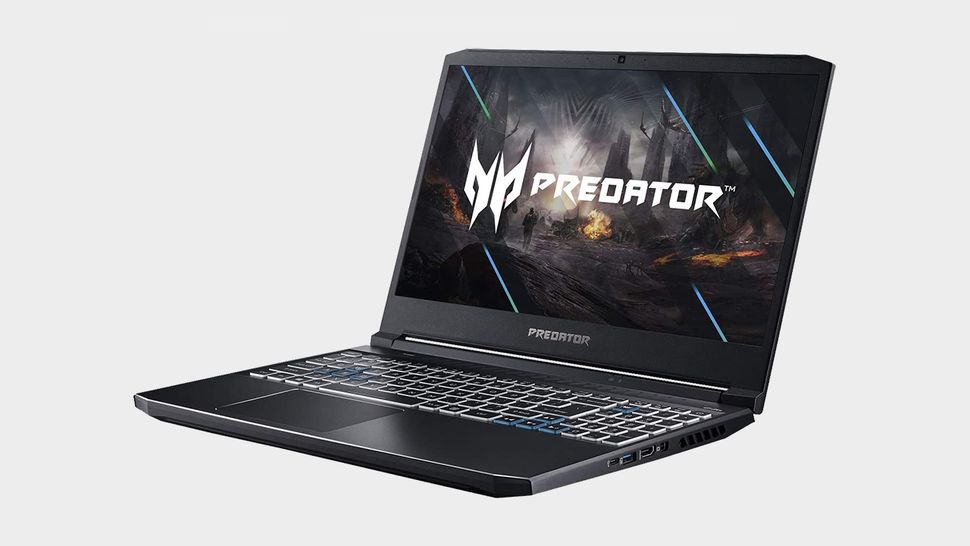 Image 2 of 4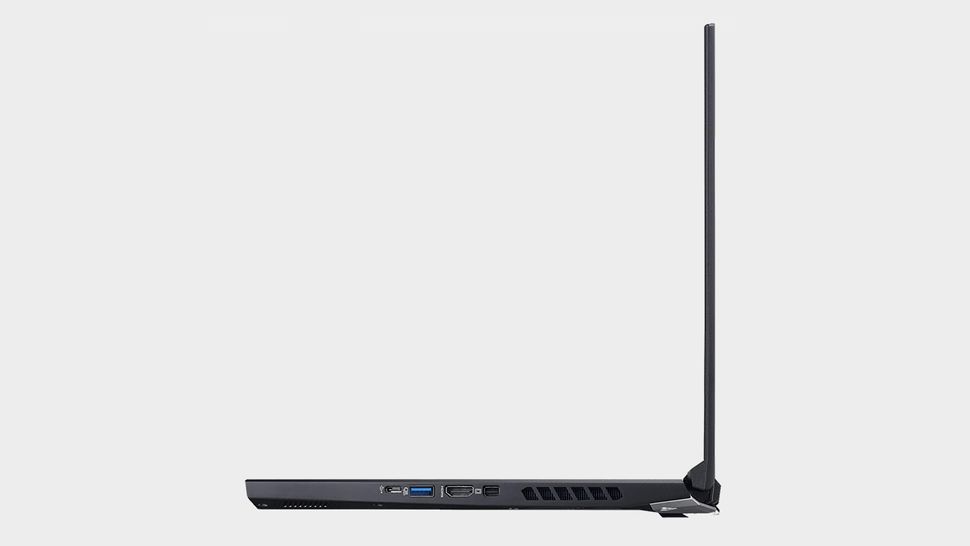 Image 3 of 4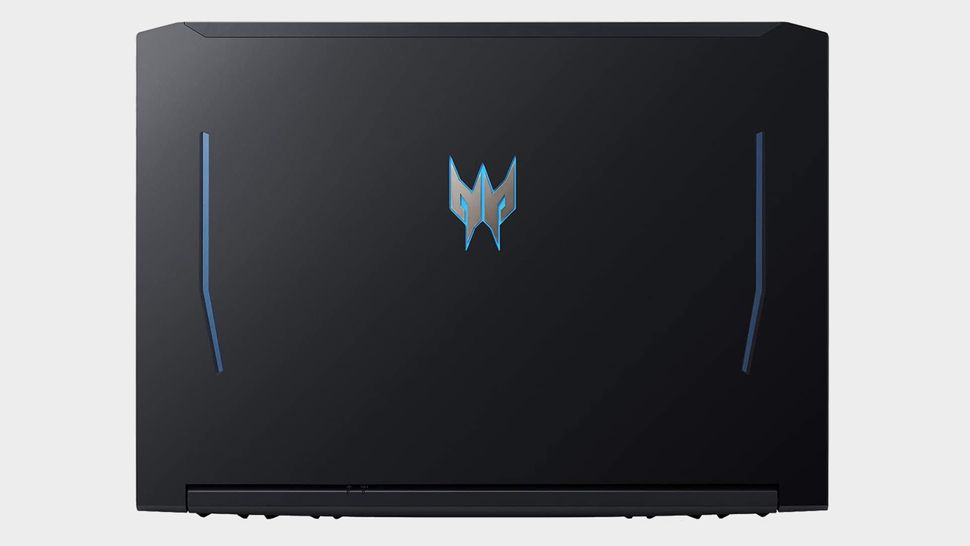 Image 4 of 4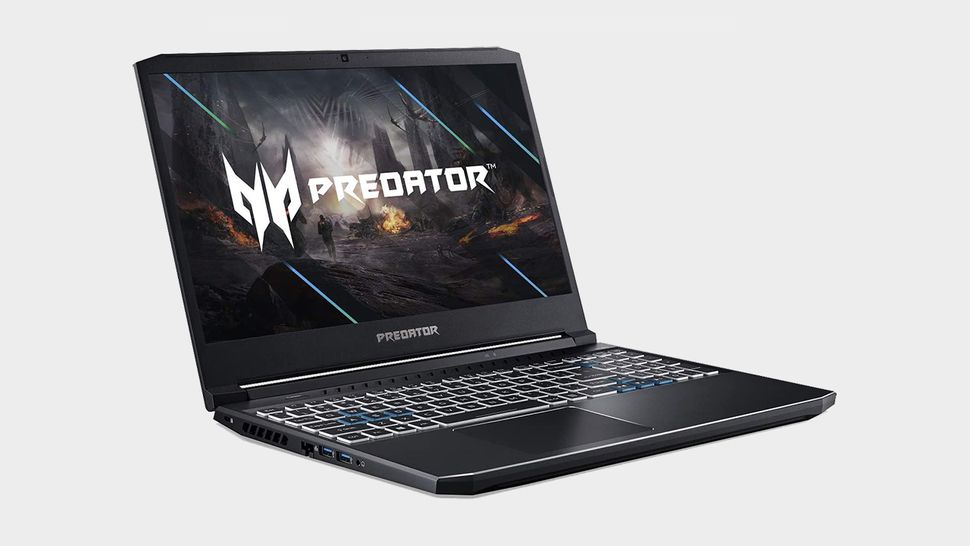 We loved Acer's Predator Helios 300 during the GTX 10-series era and the current generation Helios still manages to punch above its weight class when compared to other $1,500 laptops. It may not be the best gaming laptop, but it's one of the best value machines around. The 2020 model Helios is back with an RTX 2070 Max-Q GPU and a sleeker form factor without raising the price significantly. 
The new and improved Helios 300 has a 240 Hz IPS screen as well as smaller bezels, putting it more in line with sleek thin-and-lights than its more bulky brethren of the previous generation. The only real drawback is the diminutive SSD, although the laptop itself has available slots for 2x SSDs and an HDD which makes upgrading your storage as easy as getting a screwdriver. 
Read our full Acer Predator Helios 300 review.
Best Razer laptop for gaming | Best Acer laptop for gaming | Best MSI laptop for gaming| Best gaming keyboard | Best gaming mouse | Best gaming chair
Gaming laptop Q&A
Q. What's the most important gaming laptop component?
A. When it comes to gaming, the obvious answer is the graphics card, but that's where things have gotten a little more complicated recently. With GPU performance now so dependent on cooling you have to pay attention to what wattage a graphics card is limited to and what chassis it's squeezed into.
As we said at the top, an RTX 3080 confined in an 18mm chassis will perform markedly slower than one in a far chunkier case with room for higher performance cooling.
Q. Should I worry about what the CPU in a gaming laptop is?
A. That really depends on what you want to do with you laptop. An eight-core, 16-thread AMD Ryzen chip will allow you to do a whole load of productivity goodness on the road, but honestly will have little benefit in gaming. That's one of the reasons Intel has launched its Tiger Lake H35 chips; they're quad-core, eight-thread CPUs, but they're clocked high to deliver high-end gaming performance when paired with something like the RTX 3070.
Q. What about the screen size of gaming laptop?
A. This will arguably have the most immediate impact on your choice of build. Picking the size of your screen basically dictates the size of your laptop. A 13-inch machine will be a thin-and-light ultrabook, while a 17-inch panel almost guarantees workstation stuff. At 15-inches you're looking at the most common size of gaming laptop screen.
Q. Are high refresh rate panels worth it?
A. We love high refresh rate screens here, and while you cannot guarantee your RTX 3060 is going to deliver 300 fps in the latest games, you'll still see a benefit in general looks and feel running a 300Hz display. 
Q. Should I get a 4K screen in my laptop?
A. Nah. 4K gaming laptops are overkill; fine for video editing on the go if you're dealing with 4K content, but for games, it's not the optimal choice. The standard 1080p resolution means that the generally slower mobile GPUs are all but guaranteed high frame rates, while companies are slowly drip-feeding 1440p panels into their laptop ranges. 
A 1440p screen offers the perfect compromise between high resolution and decent gaming performance, while a 4K notebook will overstress your GPU and tax your eyeballs as you squint at your 15-inch display.
Q. Where are the AMD graphics cards?
A. Your guess is as good as ours. There are a few gaming laptop SKUs that offered the RX 5000-series cards, but they were thin on the ground. But AMD has promised there will be RX 6000, Big Navi mobile GPUs on their way to gaming laptops in the first half of this year, but so far we've yet to see them in the labs. 
Source link