Gaming
Accidentally: This $ 10 Nintendo Switch Online Store Game Suddenly Rises To A Whopping $ 250
With Black Friday sales going on right now, our eyes are well trained to spot great deals and discounts in both retail and the Switch online store, but we didn't expect to stumble upon that.
Membrane, a great physics-based puzzle platformer that launched on an online store back in 2018, went in a completely opposite direction. The game, usually available at a very reasonable $ 9.99 price tag, is currently on sale in the online store for a staggering $ 250 price tag. Seriously, here's a quick screenshot of what it looks like right now. on the Nintendo website: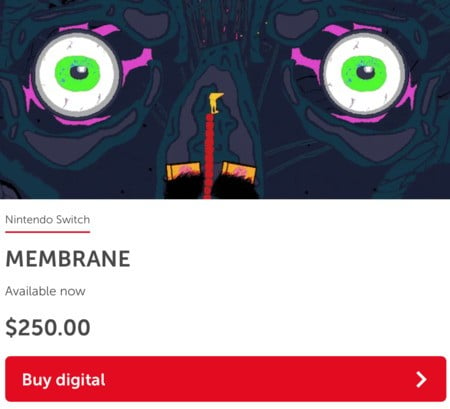 We suppose, and hopingthat this is just a weird pricing error; indeed, the game is still selling for the regular £ 7.19 on the UK online store.
We've contacted the game's publisher, Perfect Hat Games, to clarify and will update if and when we get a response. In the meantime, you might want to consider a few more traditional Black Friday eShop deals. You know where the price goes way down…
---
Thanks to RupeeClock for the tip!