Gaming
A closer look at the statue of Zelda: Tears Of The Kingdom from Nintendo Live 2022
Over the weekend at Nintendo Live 2022, Zelda fans and various media outlets were quick to spot a large statue of Link from the upcoming release of The Legend of Zelda: Tears of the Kingdom.
Now, a few days later, Nintendo has given Zelda fans who were unable to attend the event in Japan closer attention via social media. Nintendo has shared two photos that you can see above and below. Perhaps this gives us a better look at Link's new look, including a mysterious new change to one of his hands.
"Look at this statue of Link from The Legend of #Zelda: Tears of the Kingdom, which was recently unveiled at #NintendoLive 2022 in Tokyo, Japan."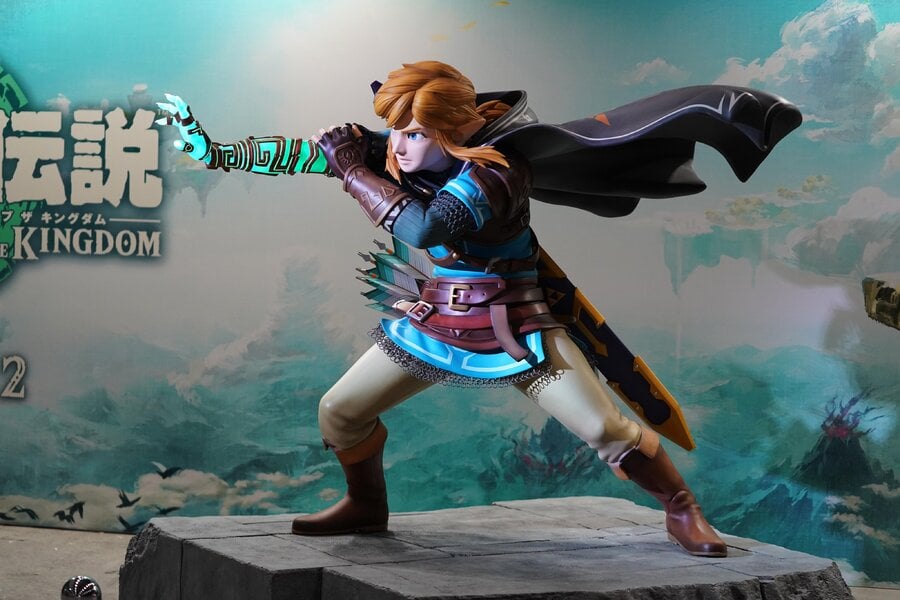 A release date for Tears of the Kingdom has finally been set, and Nintendo announced at a previous Direct presentation that it will launch on May 12, 2023. This latest installment in the series will take Link to the sky in the expanded world.
What do you think of this Link statue up close? Did you notice anything else? Comment below.